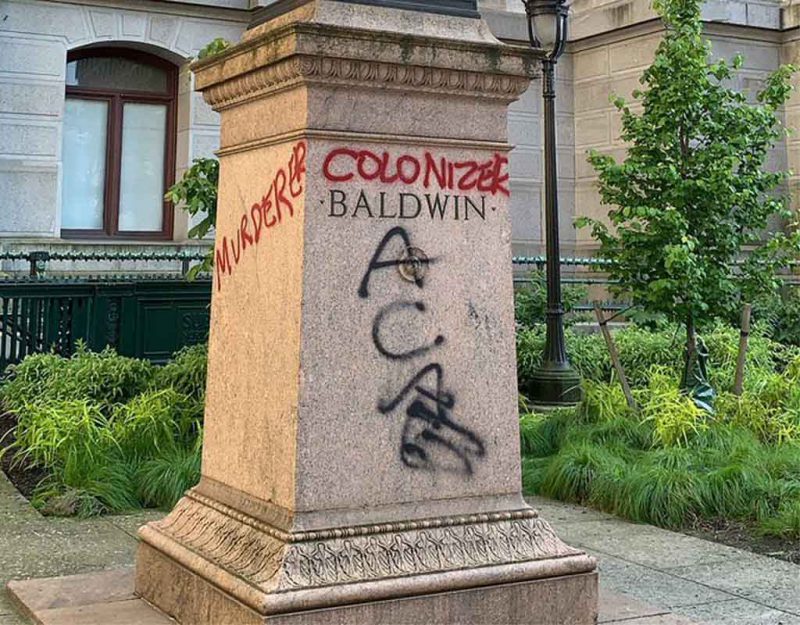 There are cynical, hardened individuals who believe that Democratic Presidential nominee Joseph P. Biden is entirely too old to properly appreciate everything Senator Kamala Harris could spread before him as a potential Vice President. Well, the blue pill apparently comes in several forms. Take this you hating haters!
The news of Joe Biden's Vice-Presidential pick, when it finally came, arrived by a cheery text sent a little after 4:15 P.M. Tuesday to the campaign's supporters. "Joe Biden here. Big news: I've chosen Kamala Harris as my running mate. Together, we'll beat Donald Trump."

So Kamala Harris it is. I'll admit to amazement at her ability to burn one down and chill to Tupac two years prior to the deceased Rap Artist in question releasing his first collection of songs. She knew exactly how to work with Biden and what his expectations would be. Kamala was the obvious choice.
Sen. Kamala Harris (D-CA), who is now being considered as a VP pick for Joe Biden, said the following about Biden's accusers last April: "I believe them and I respect them being able to tell their story and having the courage to do it" Does she believe Tara Reade?

Even Joe understands that Slore of Babylon Kamala Harris has a lack of standards so intense that it has its own event horizon beyond which light will never escape. It's just the grind. But why, In God's name, would he present that vertebrae to the dagger that is Kamala Harris. Once the Pilot Fish slows down, it doesn't do so well swimming around the great multi-racial shark. With friends like Kamala Harris, who needs an enema?
Joe Biden is doing this to solve a problem. A lot of moderate Leftists are convinced that ANTIFA/BLM/COVID Karen is a temporary affliction. The chemo you endure to kill the sarcoma that is Trump. Temporarily crush the economy and plaster scary knee-grows all over the TV and the sheep will vote for a different wolf. But maybe some recent events are calling that narrative into question. What would the Normies with the Doug Jones for Senate signs on the lawn in Madison, AL think if they couldn't disbelieve this?
North Carolina police have charged a neighbor with the murder of a five-year-old boy who was riding a bike in his own yard when he was shot at point blank range on Sunday evening. Darius Sessoms, 25, was taken into custody by Wilson police around 24 hours after he allegedly approached Cannon Hinnant in front of the young boy's father's house at 5:30pm and shot him in the head. Hinnant's seven-year-old and eight-year-old sisters witnessed the killing, their mother told WRAL. Sessoms lived next door to the family, and the killing is not believed to be random. Neighbors claim he had dinner with Hinnant's father Austin on Friday and had been over at the house earlier on Sunday. The motive for the killing is still under investigation, but a GoFundMe established by a family member says that the young boy rode into Sessoms' yard.

Is there any rational reason to believe that BLM doesn't exist to exterminate White Americans? Darius Sessoms was just a good, little German with a higher Melanin content. He was doing what the Democrat boosters of BLM said was righteous and good. You don't think they want those cute, 5-year-old white kids growing up to vote do you? What happens to Jamarquavious' EBT Card if they breed? These are not questions that Joe Biden's puppet masters can have circulating in anyone's head on Election Day.
How do you make this go away? Select someone who will lock up any African-Amerikan she needs incarcerated to win. You have to keep Darius Sessoms off the lawn in Cary, NC if you don't want the Dem ticket to get Ronald Reaganed in every state East of New Mexico and South of Maryland. Things just started getting very, very real for a lot of LARPers stoned on the Hopium in Honkey BS Disneyland. I don't think Darius Sessoms cares whether you voted for Barack Obama twice. Even three times in two elections isn't good enough.
And don't believe that Darius Sessoms is just one crazy knee-grow off the happy pills. Insure a business in Chicago, and your mission in life is to pay reparations.
A Black Lives Matter Chicago organizer said Monday that the mobs who vandalized and looted downtown businesses the night before did nothing wrong, calling it "reparations" for Black suffering. "That is reparations," Ariel Atkins, an organizer, told NBC Chicago. "Anything they wanted to take, they can take it because these businesses have insurance."

That may not be a direct quote from the Democratic Party Platform in 2020, but it's a pretty accurate paraphrase. Joe Biden just realized he won't be able to keep them off of Jeff Bezos' lawn running for office on that platform. BLM isn't going to just fold up and go back into the box.
Why should they? They are dominating with the Democratic Party as political close air support. Neither Hitler nor Stalin felt particularly eleemosynary enough to give back Poland after 1939 either. Like the Louis Vuitton swag in Chicago, the two men stole it fair and square.
This is probably beginning to hammer Biden harder than Covid-19 is hitting Donald Trump. There needs to be a counter-signal. Biden did, in fact choose Kamala. He doesn't want the Kamala that opens up wide. He wants Lockdown Kamala. He wants the Kamala that Tulsi Gabbard viscerally detested.
He needs the type of leader that can deal with a real crisis. Once the media deep-sixes Covid, he will have to deal with Darius Sessoms on every suburban lawn in Amerika. Covid is nothing compared to the growing lethality of ANTIFA/BLM-20. He needs Kamala to un-f**k da po-lease.
Tags: darius sessoms, joe biden, kamala harris