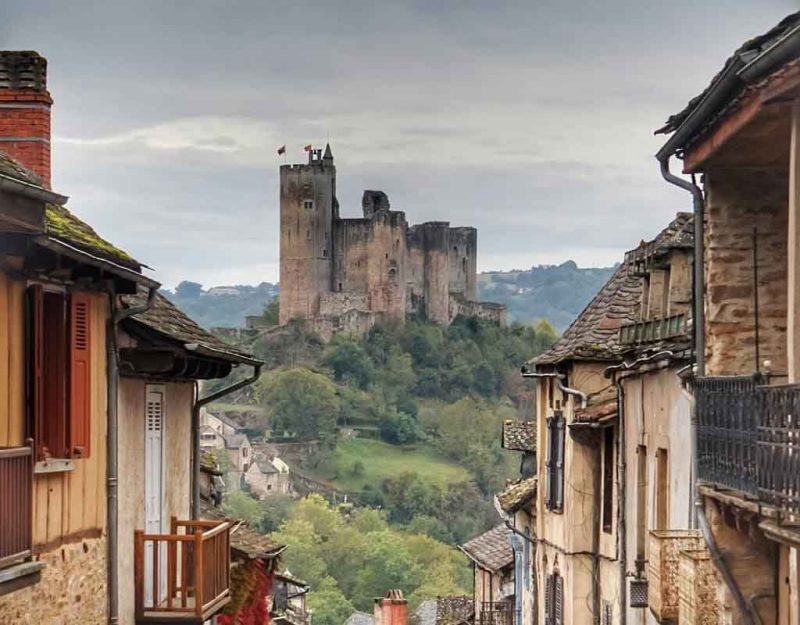 COVID-19 gave our system just a little push, and things fell down. We learned that we could not trust science, medicine, and media because they were corporate industries just like Monsanto, Purdue Pharma, and Philip Morris.
We learned that even if we trusted our chief executive, like Trump or Macron, the bureaucracy under them is in fact more powerful and it always swims both toward the Left and toward the money. We saw that China and other nations were very happy to see our economies collapse, showing us that globalism was always a smokescreen for preparations for the next world war, based on wars from centuries ago. We also saw that our fellow citizens need both strong authority to keep them from doing obviously insane things, and maybe a lot less authority enforced on them in other areas. Add to this a polluted world, populations falling below replacement, and intractable social problems, and you have the basics of regime change. As to what the regime is and how far it will change, those issues remain complex and undetermined.
One possibility however appears to be that our current system, a mixture of liberal democracy and civil rights with market socialism, will lose the presumption that it is good which most people have. After all, Communism exited in 1991, National Socialism in 1945, Fascism in 1944, and monarchism in 1789… or did it? After all, no matter what we change about our current system, some form of change is upon us and that means that people are reconsidering the past. We have seen this trend for some time: people are increasingly supporting monarchism.
The poll's most surprising results come from the question "Do you think it would be better or worse for your country in the future if it had a constitutional monarchy like Britain instead of an elected Head of State?" Only 36 percent of Americans felt comfortable answering "worse" to that, while 11 percent said "better." Compare that hesitancy with the confidence with which Americans routinely answer other surveys — 62 percent of them, for instance, were sure Iran was cheating on the nuclear deal.
This takes us back to Plato, who saw five options for governments: dictatorship, military rule, oligarchy, democracy, and monarchy. As faith in democracy falls at the same time we fear dictatorship, interest in monarchism rises, since it proves a gentler option than dictatorship, military rule, and oligarchy and possibly a far more competent option than democracy.
To that end, I contacted Jacques Arnold DL from The Council of The International Monarchist League, also of the Constitutional Monarchy Association and a former member of Parliament, with some of our questions regarding monarchism. Graciously, he took some time to put pen to paper and give us the viewpoint of a postmodern monarchist:
In your view, why is monarchy a superior system of government?
With the important caveat, that a particularly dynasty needs to have a close identification with a particular country, monarchy is a valuable asset in providing continuity, a focus for patriotism, a representation of a nation's history, and an impartial arbiter, strictly separate from party politics.
Why did the monarchy get replaced back in the eighteenth and nineteenth centuries?
Historically, monarchy had an executive, and in many countries, an autocratic role. This combined with failure meant the collapse of the previously most powerful monarchies in Europe (e.g. Russia, Austria-Hungary and Germany). In most cases their replacements exceeded the faults of their predecessors (e.g. communism and fascism).
Do you prefer a constitutional monarchy or a traditional hereditary monarchy?
Constitutional monarchy represents the best of both worlds. The conduct of government and policy is made by democratically elected governments, technically in the name of the Head of State. The latter can concentrate on national representation, charitable works and a focus for patriotism.
The greatest danger for monarchism is the inevitable human factor. It is a life-long heavy duty. Queen Elizabeth II is a shining example of achievement. However many dynasts fail. Examples are shown by the opt-outs King Edward VIII, and more recently of the Dukes of York and Sussex. Worse, the human temptations of wealth can distort the ideal (e.g. Juan Carlos in Spain). Being hereditary, here is considerable potential for inadequacy, although there are many historic precedents of individual remedies.
How does having a monarchy influence other areas of society, like culture and economics?
In the field of culture, monarchy can motivate in the field, not least by individually acting as patrons. In respect of the economy, policy and practice is a matter for elected governments. However, monarchy can and does encourage through civic visits to celebrate particular achievements and successes.
Do you think interest in monarchy is increasing, and what are the odds of seeing one return to power in our lifetimes?
Interest in constitutional monarchy is rising. The Bourbon dynasty was restored in Spain. Royal families play a civic role in various Balkan countries, although without to date a restoration. Georgia is also considering the matter. A difficulty lies before those countries without a linked historic dynasty, although the nineteenth century of a junior prince of one country becoming a monarch of another is a model.
In your view, are we experiencing a "sea change" right now as the postwar system (liberal democracy) encounters its limitations?
We must always be alert in the defence of liberal democracy. However this is not incompatible with constitutional monarchy.
Does monarchism as you see it also imply a social hierarchy (caste, feudalism)?
Contemporary constitutional monarchy does not rely on aristocracy, caste, let alone feudalism. The great strength of the British Monarchy, was the decision of King George V in 1918 to reform the practice of monarchy, by-passing the formal aristocracy and creating strong links of sentiments with the general public, through high-profile activities of public service.
Can monarchism be compatible with modern technology and economies?
The strength (and conversely, danger for) is to continuously update in line with the contemporary world. The danger is for a monarchy to become outdated and out-of-touch.
As you see it, is Western Civilization in decline? If so, is monarchy part of the solution?
The western world has to be continuously on its guard in defence of liberty and liberal democracy. This is a continuous task. In the last century the dangers were communism and fascism. Currently we face perversions of these ideologies from both China and Russia.
What do you see as being the relationship between monarchism, traditionalism, and nationalism?
Monarchy is a living representation of a country's traditions and patriotism, free of partisan politics. It is not nationalist – a characteristic of previous centuries.
Can you tell us about your work in promoting monarchism, and how to keep informed about what you are doing?
By its very nature, monarchy cannot campaign for itself, being politically impartial. Nevertheless, there are a number organisations that can give public support. Notably, in the U.K., the Constitutional Monarchy Association
You can read more from Jacques in his The Royal Houses of Europe series of books that detail the lineage and genealogy of European Royal houses.
Tags: constitutional monarchy, jacques arnold, monarchism, monarchy