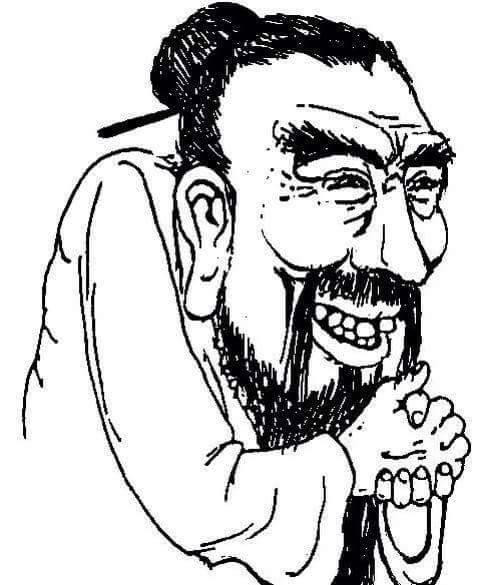 Human historical change is marked more by ignorance than knowledge: each new era spawns from a recognition of what the old denied or was oblivious to. In the Trump era, we see the end of ignorance about the Soviet nature of even suburban Leftism, the failure of diversity, and the recognition of China as a threat.
Unlike Barack Obama, who like the Clinton gang seemed very friendly toward China and willing to overlook their intrusions, Trump and his team have been calling out the great Chinese financial invasion of the West by blocking its various intrusions, slowly boxing in the Chinese and forcing them to admit their strategy.
American regulators are thwarting Chinese access to our technology:
China is trying to gain access to sensitive U.S. technologies and intellectual properties through telecommunications companies, academia and joint business ventures, U.S. senators and spy chiefs warned on Tuesday at a Senate hearing.

…"The focus of my concern today is China, and specifically Chinese telecoms (companies) like Huawei (Technologies Co Ltd [HWT.UL]) and ZTE Corp, that are widely understood to have extraordinary ties to the Chinese government," Burr said.

Chinese firms have come under greater scrutiny in the United States in recent years over fears they may be conduits for spying, something they have consistently denied.
The West finds itself unprepared for an old-school society like China where all institutions operate in parallel toward a goal, since we are accustomed to having high internal competition and distrust of our state. This means that when China acts, it can be through government, private industry, private citizens, or non-profits.
After that, the warnings stepped up in intensity as the FBI identified China as a threat to America in no uncertain terms:
FBI Director Christopher Wray on Tuesday reiterated a commonly held view among US intelligence officials that China is seeking to become a global superpower through unconventional means — but he framed it as both a governmental and a societal threat to the US.

…"One of the things we're trying to do is view the China threat as not just a whole-of-government threat, but a whole-of-society threat on their end," Wray said. "And I think it's going to take a whole-of-society response by us."

…He said "collectors" — what the intelligence community calls people who collect intelligence on behalf of agencies or governments — had infiltrated US universities.

…"It's not just the intelligence community," he said, "but it's raising awareness within our academic sector, within our private sector, as part of the defense."
This would seem extreme, but China has effectively stated its intent to conquer the world through Hegemon, a strategy of subverting and then dominating nearby nations. Only the oblivious and unwary — e.g. democracies — are at risk, since this is not a hidden strategy.
Trump seems to have awakened Washington to this issue and, correspondingly, to the need to get American society in order so that it might resist the cultural warfare coming from abroad. That includes strengthening infrastructure, reducing dependency on Chinese lending and debt-purchasing, and trimming our own expenses.
In the long term, the West is looking to lose the many regulations, unions, lawsuits, diversity, human rights, internal conflicts, identity politics, and other forms of confusion and cost that make us a less able competitor. Democracy and equality are likely on the chopping block in the longer term.
As a first step, the Americans are Europeans are finally considering reining in their vote-buying entitlement states because those are the major source of debt to China, considering that they take up over 60% of the budget: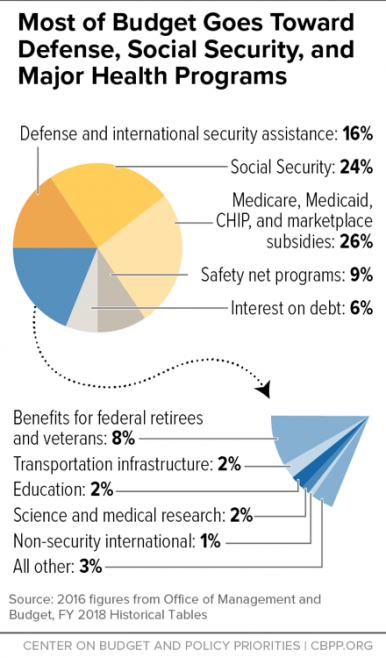 How can that be? A look at the American budget shows that other than 16% to military, 18% to miscellany, and 6% to debt service, everything else goes to the entitlement state.
In addition to 9% spent directly on aid programs, 24% goes to Social Security, and 26% goes to healthcare subsidies. If we dropped the entitlements state entirely, our budget would be only 40% of what it is now, and could be reduced even further with across-the-board cuts.
If America wants to get out of debt, her path lies through these unpopular but necessary cuts. As we dither, China continues to focus its energies on discipline and aggression, knowing that the bloated, lazy, sloppy, and pampering citizens of late democracy probably lack the will to even recognize the problem.
Tags: china, entitlements, late stage democracy