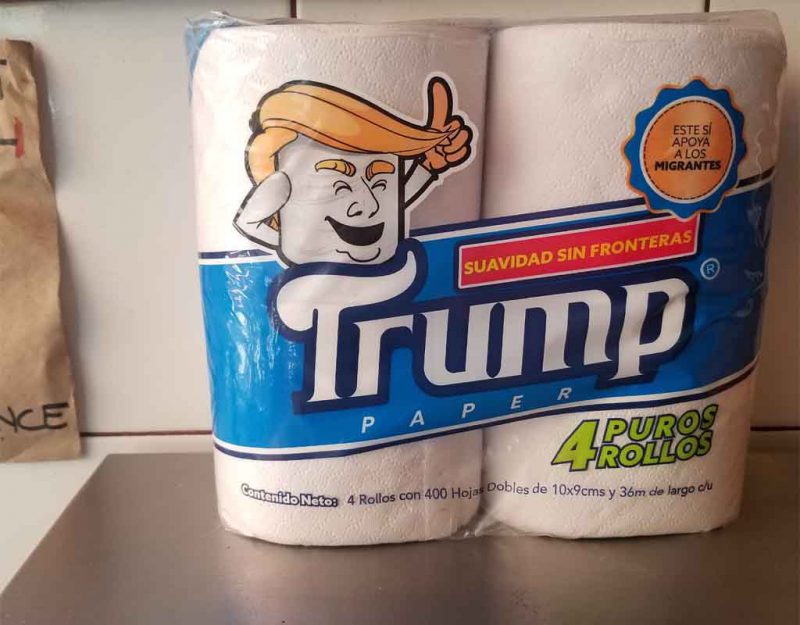 Our media has carefully avoided mention of how bad the Obama economy really was, but it was a nightmare, unless you had a government job. Leftists share the same basic idea (equality) and so tend toward the same solutions, meaning that socialism is just a step away from "moderate" liberalism.
Looking at the figures however, Obama savaged our economy at the same time he raised effective taxes paid by the middle class, causing a decline in GDP:
According to figures from the U.S. Commerce Department's Bureau of Economic Analysis (BEA), the source for all of the figures provided herein, average annual GDP growth in the post-World War II era has been 2.9 percent. By far the worst year in that stretch was the first, when in the immediate aftermath of the war, GDP declined more than four times as much (-11.6 percent) as it has in any year since. From 1947-onward, average annual GDP growth has been 3.2 percent.

But average annual GDP growth has varied greatly by president, ranging from a high of 5.3 percent under President Lyndon Johnson to a low of 1.5 percent under President Obama.

Indeed, prior to Obama, every postwar president who experienced a year of GDP decline on his watch (as Obama did in 2009) oversaw annual growth of 4 percent or more within three years or less. In twice as much time (six years), Obama has yet to oversee growth of even two-thirds that amount.
The combined effects of these meant that Trump inherited a broken economy:
Obama's multitrillion-dollar spend-and-borrow policies produced 2 percent growth. In his final year, Obama handed off to Trump an economy that was limping at 1.6 percent.

After only 18 months in office, Trump has elevated growth to 3 percent on an annual rate and the latest projections are that the growth rate for the second and third quarter (which ends Sept. 30) will be over 4 percent.
Much of this has not come directly from economic policy, but from having strong leadership at the helm and an actual plan, as opposed to the Clinton-inspired Obama method of reacting to whatever was trending without a concern for the bigger picture.
Now that Trump has had a chance to make some changes, we can see better results for normal people:
Census Bureau report provides data in its press release and in Table A-1 and Figure 1 showing the following:

a. US median household income increased by only 0.9% in 2018 from the previous year and that increase was not statistically significant.

b. Median income for family households (65% of all households) increased by 1.2% and median income for nonfamily households (35% of households) increased by 2.4%, and both of those increases are statistically significant.

c. The Census Bureau also reported that real median income increased for all workers by 3.4% last year and by 3.4% for full-time, year-round male workers and 3.3% for full-time year-round female workers; and all of those increases were statistically significant.
This means that for most people, income increased and with the tax cuts, take-home pay increased as well. This means people spending more on the economy, which explains high consumer confidence under Trump:
The Conference Board, an economic research firm, said Tuesday that its latest monthly survey of consumer sentiment surged in March to the highest level since December 2000.

And another closely watched measure of consumer confidence, The University of Michigan's Consumer Sentiment Index, hit its highest level since 2000 earlier this month as well.
On top of that, under Trump joblessness has declined:
The U.S. unemployment rate fell to 3.5% in September, the lowest level in nearly five decades, even though employers appeared to turn more cautious and slowed their hiring.

The economy added a modest 136,000 jobs, enough to likely ease worries that an economy weakened by the U.S.-China trade war and tepid global growth might be edging toward a potential recession. The government on Friday also revised up its estimate of job growth in July and August by a combined 45,000.

"The September jobs report sent some conflicting signals, but the big picture remains one of a labor market — and an economy — whose growth is downshifting but not collapsing," said Michael Feroli, an economist at JPMorgan Chase.
Downshifting makes sense because much of our economy is based upon nonsense like the internet boom, and we need to bleed off those losses — the difference between the level at which we were valuing these things, and their actual value to the market — slowly so that we experience no hiccups and crashes.
In fact, Trump has tightened up the supply of labor so that few jobs remain unfilled:
U.S. job openings fell to a 1-1/2-year low in August and hiring slipped, suggesting employment growth was slowing mostly because of ebbing demand for labor.

It was the third straight monthly drop in job openings, which have been trending lower this year since scaling an all-time high of 7.6 million in late 2018. The job openings rate fell to 4.4% in August from 4.5% in July.
Contrary to the media myth, Trump has not been enriching the rich but boosting the bottom 80%:
Between 2017 and 2018:

· Real median family income up 1.2%

· Real median earnings up 3.4%

· Full-time, year-round workers up 2.3 million

· Poverty rate down from 12.3% to 11.8%; childhood poverty fell faster; net 1.4 million people left poverty

· Income in the bottom 80% of households was up significantly, only the top 20% of households saw an income decline, as a result, the Gini coefficient (a measure of income inequality, higher numbers mean more inequality) fell from 0.489 to 0.486

· Usually when the Gini index falls, incomes go down for everyone; it's been 20 years since we've seen this big a decline in the Gini index when incomes went up
For some reason, my television does not tell me these things. I wonder why that is.
Tags: donald j. trump, economy, income, unemployment, wealth