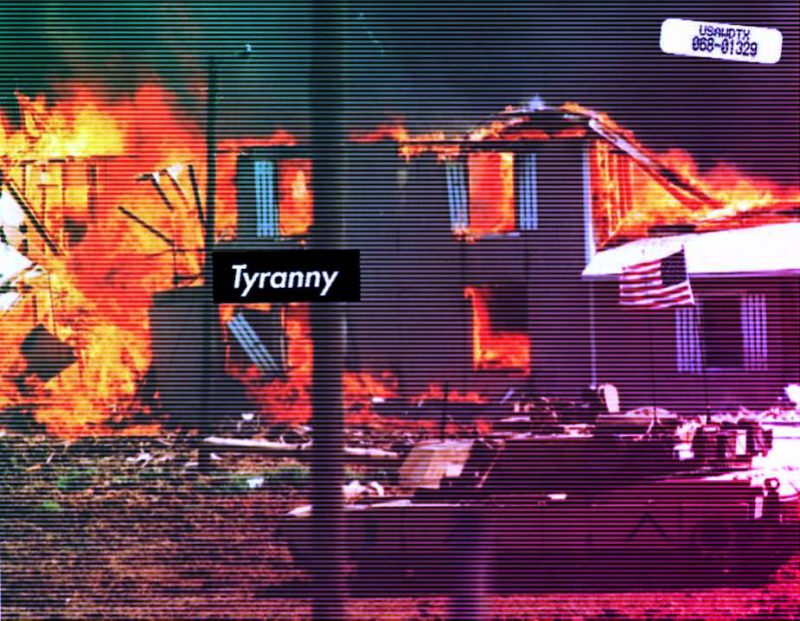 President Trump just let Alice Marie Johnson and some other people out of jail. He enjoys doing this so that he can bask in the attention. This is positive. He now has a number of empty cells available. He also has an outstanding promise he made that he would drain the DC swamp. One situation complements the other quite nicely. If he wants to drain the DC swamp, he needs to try 'em n' fry 'em. He needs a new a frag-and-bag policy on the various beaurocratic apparatchniks who are perverting the intent of his governance.
We're talking about law enforcement agencies that actually planted spies and attempted to attempted to socially engineer the campaign of a political opponent. At this point, you no longer have a truely impartial democracy. There is a Deep State — a permanent, self-serving bureaucracy created by the administrative-managerial State — that has taken such a strong rooting interest in who wins that they are using law enforcement assets of high value for purposes of political warfare rather than the protection of the citizenry.
In a significant shift, the Justice Department will extend an offer on Thursday to top lawmakers on Capitol Hill to review certain documents related to the FBI's use of a confidential intelligence source during the 2016 presidential campaign early next week, according to a senior Justice Department official. The move represented a notable concession for the department in an ongoing saga over the FBI source who reportedly met with at least three Trump campaign aides during the campaign….

We discover that Former FBI Political Engineer James Comey, openly violated his chain of command in order to announce the non-prosecution of Hillary Clinton.
Horowitz's draft report cited Comey for failing to consult with Lynch and other senior Justice Department officials before making his announcement on national TV. While saying there was no "clear evidence" that Clinton "intended to violate" the law, Comey insisted the former secretary of state was "extremely careless" in her "handling of very sensitive, highly classified information. I have not coordinated or reviewed this statement in any way with the Department of Justice or any other part of the government. They do not know what I am about to say," Comey said before cameras on July 5, 2016. By then, Lynch had taken the unusual step of publicly declaring she would accept the FBI's recommendations in the case, after an impromptu meeting with former president Bill Clinton sparked questions about her impartiality.

So what has happened with James [[[ Comey ]]] since his condign firing for insubordination and political sabotage? He's got a best-selling book in which he justifies himself and whines about the treatment he has received. In one of the better comedy routines by the non-self-aware, Comey announced his new teaching gig at The College of William and Mary: a course on ethical leadership!
"I am thrilled to have the chance to engage with William & Mary students about a vital topic — ethical leadership," Comey said in a statement. "Ethical leaders lead by seeing above the short term, above the urgent or the partisan, and with a higher loyalty to lasting values, most importantly the truth. Building and maintaining that kind of leadership, in both the private sector and government, is the challenge of our time. There is no better place to teach and learn about it than the W&M Washington Program."

This will not drain the swamp in the least. This will not even really help President Trump get rid of his personal enemies. What we need here is a racketeering case. Get one of the low level Billy Bob's and threaten to put a case on his axe unless he flips. Then start the paperwork on any futher-mucker this person goes stool pigeon on. Let's not get all partisan over this. Let's barbeque the Beltway Republicans right along with their Socialist Kommerade Democrats. Fry them all!
The day Route 7 going West to Leesburg and points beyond has worse traffic than Braddock Road between 5 and 6 in the evening; the swamp is beginning to drain. When the traffic just stops due to congestion like an EMP Apocalypse of Don Beyer Volvos, then the swamp is draining. We will know victory when the rats and lemmings are fleeing Versailles Upon Potomac. That could start happening when these detestable rodents are having a very hard time cashing in from a jail cell.
Occupy Wall Street used to march outside of investment banks in Manhatten with signs saying "Jump you fvckers!" I think we need The Drain The Swamp Movement to march past the lobbying firms in Old Town Alexandria and Georgetown with signs reading "Practice Harder Sexual Asphyxia!" People who live and work in DC need to be reminded how hateful they are to the rest of Amerika on a daily basis. They need to be reminded that they are sub-human detestable yuppie scum. That happens when a good extermination bomb goes off and a whole bunch of them get told to pack their overrated degrees and go for a hike int he ugly real world. If Donald Trump really wants to Drain the Swamp, he needs to fill it with consequences.
Tags: deep state, donald j. trump, fifth column, james comey, leftist infiltration