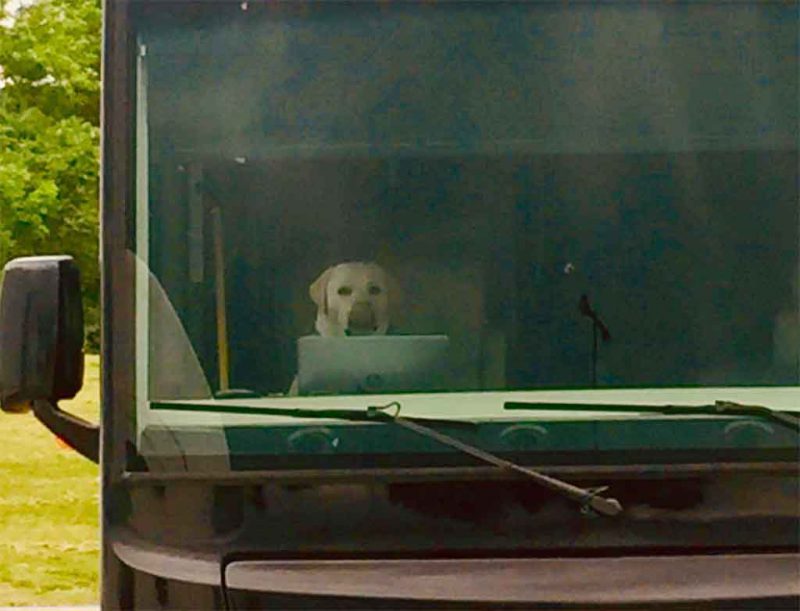 Conservatives really are the blight of our time. This is not to say that conservatism is wrong; on the contrary, it is the one sane starting point for a path to realistic understanding of our world. However, those who endorse it tend to be depressive and self-destructive because they have already accepted defeat.
The average conservative waits for an outrage to appear on the screen, throws something at it, and then shrugs and resignedly says how far we have fallen. How doomed we are, they express. They talk about how once things were good, and how now all is lost. Basically, commit suicide because defeat is inevitable.
Let us look instead at how we can solve the crisis of modernity.
If we cast aside our doubt, we can look at the raw mechanisms of politics and power. These reward whatever is productive because time is money and wealth is the basis of the endurance of any civilization. In times of mass politics, this means whatever most people want to believe is true is rewarded, but that changes as modernity fades.
Modernity lost power because we finally saw what it intended to do to us, despite being several centuries into the process, and realized that the long-ago Renaissance idea of "man as the measure of all things" was in fact a rejection of all external and intangible order, like the Platonic patterns or "forms" of old.
When that falls into our lap, we see modernity revealed as the individualism it is. Each person wants to take away from society and not be judged for their selfishness while using the social pretense of protecting the underdog to shield themselves from criticism. Without a larger order, people become parasitic to civilization itself.
More specifically, we have seen how the 1968-2018 period has shaken out. A Leftists barrage of feminism, homosexual+ rights, diversity, social benefits statism, atheism, and narcissism has created an overgrown but inwardly collapsing empire in which sincerity and mental clarity are endangered species.
This means that the tide has shifted; people who are not Rightists are moving away from Leftism and discovering the principles through which they will eventually discover Rightism, which is the knowledge that there is an order larger than the individual, based in reality, which we can use to pursue the best in life instead of mediocre minimum.
As we see people lose faith in ideas like diversity, we will witness a refusal to accept it as a solution. In the past, when diversity glitched, the response was always to double down on diversity because anything else would constitute an admission that our ideology had failed. Now, people will not clap for that answer.
Over time, the political landscape of the West will change. This will happen in three stages:
Disconnection
People exist as ecosystems. At the top are leaders of various types, including thought-leaders. Others emulate these. As thought-leaders lose faith in Leftist solutions, people will drop support for those solutions and transfer their time, money, and energy to other methods, some of which will be speculative and some commonsense.
Disconnection begins with a desire to no longer be obligated to support the failing ideas of the past. First on the chopping block is affirmative action and its handmaiden disparate impact, which holds that if minorities are suffering, it is the fault of the majority and it must give up places for its members in order to help the struggling.
Our courts are reacting to the Trump victory but even more, clear contradictions in the law. If a baker must bake a gay cake, does he really have freedom of speech? If we have the ability to freely associate, what happens when the people we dislike and wish to avoid are also from minority groups? What if that membership overlaps with other tensions, including politics, religion, and crime?
Conservatives realized with Obergefell that the courts were going to use individualism to convert all law into Leftism. Individualism is, after all, the dominant idea behind egalitarianism, or the notion that we are such special snowflakes each that we deserve to be considered "equal" independent of our achievements or abilities.
With the Constitution being interpreted as a document of egalitarianism alone, the courts could simply expand any policy to be essentially subsidized anarchy. If any person anywhere at any time was inconvenienced, the courts could find that his or her rights had been trampled and use that as an excuse to dismantle any standards, values, social conventions, customs, or laws.
During the Obama years this tendency reached its peak. Now, the pendulum is swinging the other way: people are no longer interested in using government to apply social engineering, and conservatives are joining the courts in the interest of rejecting policies that bring us together through forced association.
For now, the Supreme Court has decided a narrow case which is that a baker does not need to make a gay cake celebrating homosexual marriage; in the future, it will be understood that he does not need to support any customers whose views clash with his own.
After that, freedom of association returns, and this means that affirmative action — and related Civil Rights laws — will be seen as clashing with first amendment rights and other basic rights. These programs will fall, one by one, which will leave minorities and Leftists without their tradition method of kicking in the door of any organization they want to dominate.
On top of this, in both Europe and the United States, it has become clear that we cannot afford our entitlements states. Our economies prosper under capitalism which we then tax to provide the welfare state, but we ran out of money, which is why both the EU and US admitted large numbers of migrants: to tax them to pay for the benefits which Boomers have already received.
Immigration on both continents has proven to be a raging disaster, so these programs will fall because we cannot afford them and never could. As affirmative action, anti-discrimination, and Civil Rights laws fall as well, the "free ride" for minorities will end.
Balkanization
The Left describes us as racists who just want to escape certain minorities. As the attack on diversity itself spreads, however, more are seeing that diversity itself is the problem, and our goal is not to escape certain minority groups, but all conditions under which there is not ethnic, cultural, and religious uniformity.
This means that instead of focusing on avoiding a threat, we are concentrating our efforts on forming our own group.
In turn, that means that communities will separate as people try to find those who are like them. This process, known as "balkanization," involves each group separating from all others and adopting a benevolent xenophobia that assumes correctly that any other group wants to conquer them and take their stuff.
Your Catholic neighbors are going to form their own neighborhood. They will do this by scoping out a corner of the 'hood where they can buy a bunch of houses. Then their comrades will buy out those who are not Catholic mainly because those will be feeling like outsiders as the number of Catholics rises.
The same thing will happen by race, ethnic group, and caste. People will associate with those like them and buy out others in a process similar to gentrification. Soon America will be divided into neighborhoods organized around identity — overlapping race, religion, ethnic group, culture, and social class — on a permanent basis.
Pretty soon these groups will organize neighborhood patrols. They will have a simple rule: those who are of the group, and doing roughly what is needed, will be welcomed; everyone else dies in a hail of bullets. All pretenses of being "nice" and "we are all one" will die in grim, frigid realism.
Separation
Now we have introduced a crisis: as is the nature of existence itself, in our society, only one group can win. Near separation does not work because it produces conflict; far separation creates militarization as each group prepares to conquer the others. The only solution is very far separation, or continental separation.
We can fund this easily with our present budget or even by taking on loans. The amount of money required to relocate the half of the country that does not belong here is far less than the amount required to keep funding their social welfare benefits.
Also, since the top 20% pay 87% of the taxes, and that top group are disproportionately of the founding group, we are not going to lose any tax base. The people we are sending away are the hangers-on, not the doers and movers.
Continental separation involves us declaring a group that is the founding core and then sending everyone else home to their respective continents. America was founded by Western Europeans, pioneered by them, and steered into greatness by them before they were deposed in 1968 by crazy parasitic Leftists and their bourgeois enablers.
To send people home, it will require making a reparations payment proportionate to any injury they have received and how long they have been here. Someone who arrived illegally would get nothing but would avoid jail; someone who arrived legally would get less; someone who arrived in chains would get more.
This sidesteps the problems produced by disconnection and balkanization, which are intermediate stages which will not result in a thriving society. In fact, future societies will wonder why it took us so long to get to simple relocation when the answer was right there in front of our faces.
A fabric of events that some call history can be seen accelerating, if we notice carefully the textural shift in a collaboration of details. Old ideas have lost their magic and power; new ideas are being adopted more rapidly and more profoundly. People are ready for the shift, and we know our survival depends on it.
Even more, there is a sense that the teacher is back in the room and the time when we could all misbehave and get away with it is over. The last 229 years have been an orgy of excess of self-indulgence and sociopathic manipulation of others as we unleashed the human individualist and watched it act out its unselfactualized traumas and dramas.
There is a sense in the air that an era has ended. The time in which the human being came first, and so could get away with anything, has been replaced by a new time in which we focus on order, not just social order but that of our thinking, of reality, and of the possible metaphysical origin of the patterns of our world.
Conservatives will whine and kick their feet about this of course. They are mostly afraid of change, and have forgotten to assess whether change is a return to order or a deviation from it. Time will make them obsolete, too, just as it did to the last five generations who resisted focusing on the survival of Western Civilization.
Tags: balkanization, continental separation, segregation, western civilization