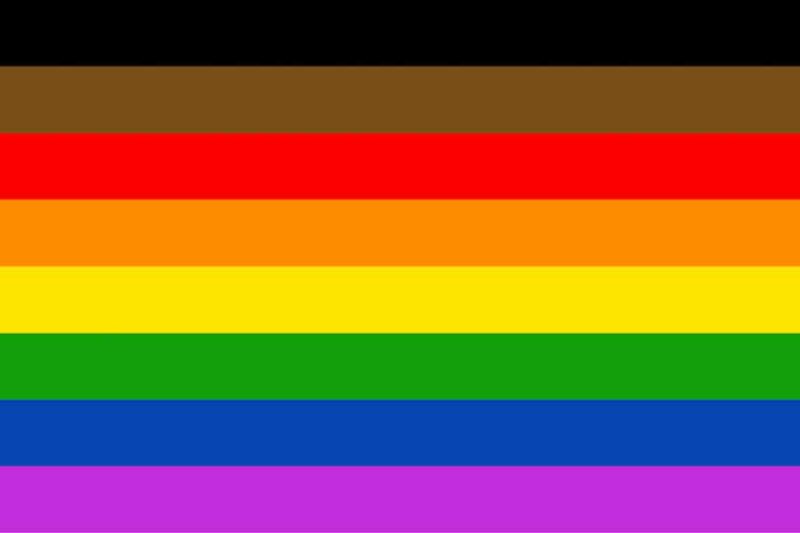 ~~~
As history grinds onward relentlessly as it must, being based on time and time in turn based on the change of events, mass awareness has started to stir: the system as we have it now is not working and will only get worse.
Sure, one can blow off the Twitter Files as a figment of the paranoid normiecon mind (which, honestly, generally invents Satan-analogues instead of looking at the obvious structural deficiencies in the Leftist logic which was ruled us since the world wars). But RussiaGate, the Hunter Biden laptop of doom, the COVID-19 bungle, the rising debt at every level, the ongoing race war, sky-climbing inflation, decreased reliability of products and institutions, the surging pollution, the first glimpses of what The Ecocide will look like, the general misery of commuter jobs and consumer values, the bourgeois anti-realism, the raging symbolist religions both secular and liturgical, the first threads of WW3, and the total loss of culture?
No one wants this mess. Per human norms, most people desire a system where they can do whatever they want and someone else must clean up and pay for it. However, we now see how that boomerangs into higher costs passed on down to us. After all, all costs to business are added to the price; all costs are passed on to the consumer. Government does nothing but add costs. Ideology does the same, as does bureaucracy. The path to equality leads to socialism which leads to doom. Democracy was a misstep, and you can try blaming The Jews™ or The Rich® for that one, but in the end, we as societies made some bad choices and we have to un-make them to survive.
A vast weight of inertia pushes against that. Most people think backward, so they rationalize from what is popular in order to argue for what they want, even if just in their own minds. This means that they are still trying to make the egalitarian stew of democracy, individualism/materialism, equality, diversity, and socialism (DIEDS) seem to work, and they will contort and twist their thoughts until they align with the success of The System, even as this corrupts their own sanity and turns them into controlling narcissists.
In the long view, our current system is fragile because it has reversed its promise. It offered freedom, pacifism, and prosperity, but then sacrificed those for its own ideological objectives; in the long calculus, managerial-administrative bureauracies which attempt social engineering are inevitably going to do this.
DIEDS fails because it relies on Control. It needs to control how we think, so it regulates what methods we can use as acceptable behaviors, including speech, because it like all ideologies is conjectural — "the world would be better if humans forced it to be this way" — and therefore becomes unstable when confronted with any examples of what it hopes to achieve that did not involve it. Its biggest competitor, the near-past of a century or two ago, seems to be winning except for various protected groups like minorities, non-standard sexualities, and Leftists.
Control requires sabotage. It resembles narcissism because it cannot accept any criticism of itself. Its primary method is known as poisoning the well or the poison tree. It selects methods that it likes, then finds reasons to categorize all others as insane, evil, illegal, immoral, or antisocial. Like a cult, it forces you to use only its preferred methods by declaring all others intolerable. This was the basis of political correctness, but even more, is how narcissists behave in daily life.
This shows us the weakness of Control: it is a negative system, instead of a positive set of goals. It seeks to eliminate harms, not achieve benefits. It focuses on the negative and, not surprisingly, produces more of it. It confuses cause and effect by treating effects and methods as causes in themselves, sort of like saying that hammers build houses or guns cause massacres. It seeks to restrict possible goals to the negative, which requires limiting method in order to program your goal to be in conformity with the methods of Control, all so that it can regulate the mental state of its cult members.
This, too, is classic narcissist ("narc") behavior. Your narc sets themselves up so that only they can make you feel okay about your future because you have not upset them; the narc wants to arbitrate moral good so that when you step out of line, they make you feel like you are doomed forever until you come crawling back looking for affirmation. This is the root of all dark organizations; they lose sight of a positive goal, therefore focus on negatives, which soon becomes a spiral of removing non-conformists, dissidents, and any other competing ideas or practices. This is why they regulate methods and are means-over-ends in theory: they want to keep out the competition.
Narcs usually sell themselves as making people feel good. This allows them to withhold that good feeling as a punishment for non-conformity. Like drug dealers or priests, they bless only that which fits within their goals, and they quickly mingle personal goals of accumulating recognition (status, along with power and wealth, which come with it) with their official goals, and soon the personal goals win out. That makes a dark organization, and it happens any time moralizing — a social measurement — replaces prizing results in reality.
Civilizations over time become mutual infantilization devices because they retard the development of their members by removing the ability to explore the full range of possibilities. This causes their growth to become stunted because they are punished for lack of conformity, therefore conformity becomes their first goal and competence occurs only secondarily. The failures of the Mongol, Bolshevik, and Jacobin bureaucracies are instructive here. As more methods become prohibited, people become capable of thinking only in terms of a few general approaches, and disguise those behind artifice so that their lack of ideas are not noticed.
Now that the WEIRD — Western, Educated, Industrialized, Rich, and Democratic — world has taken over and its methods have been emulated worldwide through globalism, the end approaches very rapidly. This system has run out of room to move and by eliminating free thought, has eliminated the independent thinkers who make the big advancements. It has become wholly incompetent, staffed by the products of "meritocracy" who are good at memorization and bad at thinking. Expect the ground to get much larger in our view as it rushes up to meet us.
~~~
~~~
~~~
~~~
Tags: diversity, diversitywatch, linkpost, news