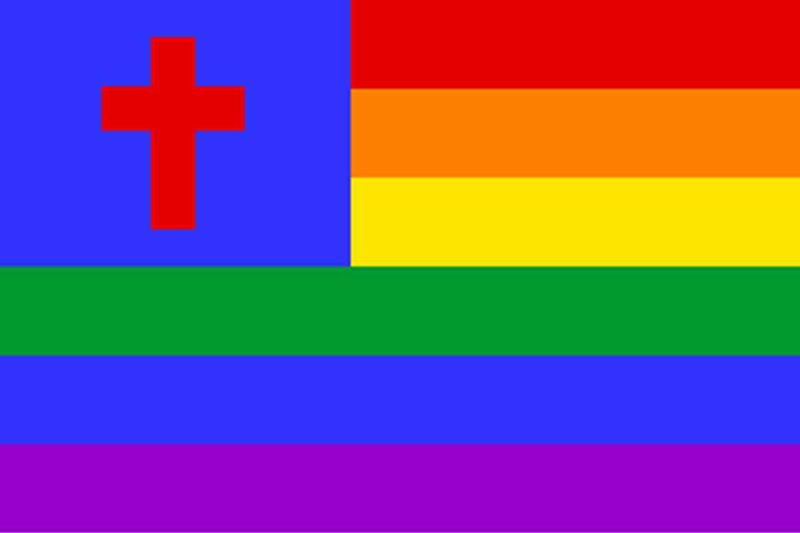 ~~~
We live in an age of moralism where "good" and "evil" are decided by the methods used. Bad guys kill, good guys save lives. During the humanist era, "saving lives" was the ultimate good, and no one bothered to question whether the people being saved were particularly useful or not.
In the post-humanist era, we see these moralistic phrases as regulation of method for the safety and fears of individuals. They fear violence, so they ban violence, making the effect (violence) into its own cause (its end in the ends-over-means calculus).
This produces a type of Disney, Shopkeeper, and Jesus narrative where there are craven villains and innocent heroes based on the methods they use. Brave heroes include everyone; craven villains have standards. Empathic heroes are drawn to love; craven villains have a list of things they dislike.
A simplistic world of this nature results from the collectivization of individualism. An individualist wants no responsibility to the world and only to focus on his own desires ("needs"). When you get a group of them together, they home in on fears, lottery-style wins, and emotions, ignoring the elephants in the room.
Of all those elephants, the biggest perhaps is the knowledge that we know how to make society good: a mono-ethnic hierarchical culture-driven civilization that accepts (more than tolerates) eccentricity and the notion that life is its own goal and should be pleasurable, interesting, and consistent.
Collectivized individualist societies confuse internal narrative with external narrative. Instead of creating an unchanging and stable society so that individuals are forced to fix their inner problems and strive for their inner goals, these societies externalize all of those inner needs and replace them with group activities.
You get to the point of a collectivized individualist society by losing focus on positive goals and, as human organizations tend to do, focusing on micromanagement, risk, and efficiency instead. At some point, you have too many rules and this marginalized cost alienates everyone and even the normal work against the system.
This failure comes about through success. A business, church, rock band, social group, or civilization that succeeds finds soon that it has no more mountains to climb, so it focuses on repeating the past and eliminating little losses. This redirect its view from the positive and affirmative goal-orientation toward a backward-looking, detail-obsessed pursuit of negatives.
That, then — instead of almost all of the dialogue we have on politics — forms the core of what humanity needs to move on to the next stage of its evolution: we must beat The Civilization Disease that causes all human groups to fail over time, something that seems to be equal parts individualism and groupthink.
Forget "good" and "evil." There is function and dysfunction, based on how well we adapt to reality. Everything else is irrelevant.
We can get past "good" and "evil" by acknowledging that people act in their best interests to the degree that they can perceive, and that the accuracy of their perception varies widely, being distributed on a Bell Curve like all other human abilities.
Some are super-competent; some are totally incompetent; most are in the grey area in the middle. When we create hierarchy, those in the middle have an example to follow, and the total incompetents get gradually driven to the edge of the kingdom if not pushed into the third world where they experience genetic extermination.
Western Civilization remains caught in a struggle between the competent realists who want hierarchy, organic culture, and homogeneity and the neurotic individualists who want equality, bureaucracy, and low standards across the board. There is no compromise or bipartisanship here.
Culture serves as a holy grail because it arises from events. People learn not to eat the red spotted mushrooms. They learn that sexual infidelity produces damaged children. They find ways to conceptualize the heavens, architecture, cuisine, philosophy, and even the calendar that live in them through genetics after several generations.
Culture is inherently heuristic. When humans say something "feels like…" they are often approximating, and that flexibility keeps the ends/goals in sight without getting hung up on methods like bureaucracy does. Bureaucracy and culture are opposites; each one eats the other on contact.
For us to embrace culture, we must believe in an eternal hierarchy of nature in which humankind serves a certain role and no other. We call this Tradition: the idea that an order of living can be derived from the patterns of reality which leads to a transcendent mental state and therefore, the only option for actual pleasure and sanity.
Ideally, conservatism is not an ideology at all, but a preservation system for culture. It rejects conjectural ideas in favor of time-proven realist notions such as those which are part of culture. By keeping the new and unproven away, it allows the eternal to thrive.
Ideology consists of Utopian thinking that is inherently universalist and means-over-ends. If we all just do a certain method, we will end up with something better than reality, or so the thinking goes. Being conjectural, ideology is inherently unstable, since any functioning alternative will reveal its Narrative as extraneous.
Internationalist religions act more like ideology than culture. Religion as part of culture means one religion per ethnic group; internationalist religions attempt to unite people across ethnic groups for the purposes of common moral standards enabling commerce and bureaucracy.
In the end, we can only trust realism, and like natural selection, apply it by rewarding only the good. It is more important that every contributor gets rewarded than that we punish the bad, but when the bad get rewarded, people give up on the system and begin working to destroy it.
This takes us back to amoralism: there are no "good" and "evil," only realistic adaptations and everything else. We reward realistic adaptations and become more competent, or fail to and become incompetent like the third world. Either the best oppress the rest, or like now, the rest oppress the best. It is a binary solution set.
~~~
~~~
For eight months we have been fighting this war against the gangs. And thank God, we are winning. This is a very surprising victory that is nearly within our grasp. Let us be clear that the glory is for God and it is God's glory. We humans are lucky to be instruments of God, all of us, to bring peace, liberty, and happiness to the Salvadoran people. We are the instrument to heal this land. Each of you is an instrument of God to do this. Peace is not reached through agreements signed between the corrupt, sharing power among killers. Peace is built with hard work, with sweat, with effort, and with the bravery that you and your brothers in the police have. You must have something to know that you are part of something greater than yourself. And that it is worth risking your life for that purpose that is more important than yourself alone. It is values. Values such as bravery, courage; such as strength, discipline, patriotism, honor, loyalty, and love for your fellow man. These are fundamental values for human society, but these values are increasingly scarce in the world. If you watch the international news, you will see how the most important values for human beings such as honor, loyalty, bravery, courage, and love for your fellow man are precisely the values that we are losing with each passing day. And that is why you can see how societies that seem to have won, now are degrading, as they are losing the values that made them great. These values were probably not strong in this land, and were strong in other lands. And that is why those lands grew and became great. But they are losing those values now. And on the other hand, in El Salvador, the values that previously were degraded in our country are now the most important ones. Just take a look at yourselves, young men and women who embody all of those values. How could a nation not rise up with values such as these? How could a nation not rise up when it puts God first and then puts in the hard work and effort with these kinds of values? – Nayib Bukele
~~~
~~~
~~~
Tags: diversity, diversitywatch, linkpost, news