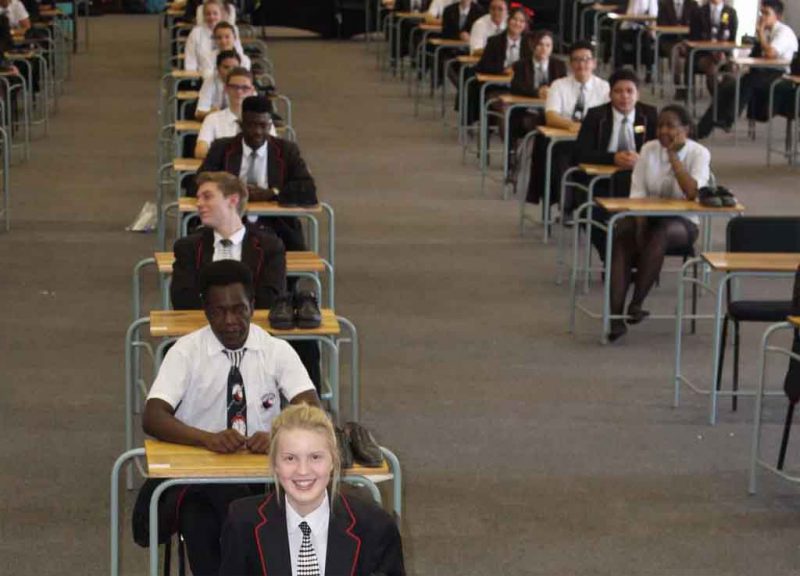 Former FBI Agent Terry Albury is getting a free hotel room for the next four years. It's going to be a little less pleasant than the previous Affirmative Action handouts that he has benefited from heretofore. He was entrusted with classified information that he apparently handed over to the media for immediate publication. Anyone who has ever held a USG security clearance knows the operative question here really isn't "Should I not have done this?"
According to court documents, beginning in 2016 and continuing through August 2017, Albury knowingly and willfully disclosed national defense information, classified at the Secret level, to a reporter. Albury employed methods to avoid detection, including printing documents that he created by cutting and pasting portions of an original document into a new document so as to avoid leaving a record of having printed the original, classified document. Albury also accessed documents on a classified computer and took pictures of the computer screen in order to photograph certain classified documents. Those additional classified documents were recovered on an electronic storage device found during a search of his home.

But this isn't Terry J. Albury's fault. The White Devil made him do it via the White Privelege Ouiji Board. Amerika is racist, the FBI is racist, and therefore counterterrorism is racist. Since it's all racist, Agent Albury was forced to travel this hard and arduous path. I mean what's a brother to do?
Albury said little during the hearing apart from brief answers to the judge's questions, and declined to comment afterward. But his attorneys, JaneAnne Murray and Joshua Dratel, issued a statement to reporters on his behalf saying Albury, who was the only black field agent in the FBI's Minneapolis office, acted out of conscience. They said he was troubled by how racism within the FBI affected its interactions with minority communities. "The situation became even more acute for him when, having previously served a tour for the FBI in Iraq, he was assigned to the counterterrorism squad and was required first-hand to implement FBI investigation directives that profiled and intimidated minority communities in Minnesota and other locations in which Terry served," they said.

Now if Amerika were ruled by philosophers instead of philistines, there would be a dispassionate investigation of why the FBI felt inclined to snoop on the recent Somali immigrant community. They apparently had quite a dossier on these people and it led them to act aggressively against their worst malefactors.
Many of the FBI's counterterrorism investigations in Minnesota have focused primarily on the state's large Somali-American community. Roughly three dozen men from the community left the state to join al-Shabab, a Somali Islamic extremist group, or militants in Syria including the Islamic State group. Others have been convicted on terrorism-related charges for plotting to join or provide support to those groups.

But in the current demotic mob states of Amerika, noticing that the place was a freaking terrorist recruiting ground is racist. Anything that is racist is evil. Therefore it is evil of the FBI to defend the country against terrorist recruiting grounds if they happen to be inhabited bu highly melinated individuals. Diversity is not our strength. It is our defenselessness.
In fairness, this isn't just Knee-Grow diversity. The University of Texas at Houston recently lost an esteemed faculty member. He was esteemed until they found his kiddie porn, his securities and travel fraud and his espionage ties to the People's Republic of China.
55-year-old Dr. Keping Xie was a leading biological researcher and gastroenterology Professor at Houston's University of Texas via the world-renowned MD Anderson Cancer Center, prior to his recent arrest. Dr. Xie resigned as a gastroenterology Professor at the University's MD Anderson Cancer Center back in April, prior to his arrest for the Possession of Child Pornographic materials. The Federal Bureau of Investigation began investigating a suspected effort to launder biological and cancer research. That research was stolen from the University of Texas facilities and given to the Chinese government. The case led to a tip about a securities and travel fraud operation involving Chinese Nationals, where local, state, and federal law enforcement agencies worked in unison for months.

Worth noticing here is that this diversity isn't just Dumbass Pookie or Moron Ray-Ray. These are an experienced FBI Agent and a highly esteemed cancer researcher who felt enjoined to betray our country. In other words, you can live the Amerikan Dream to a level that 95% of the Caucasian Persuasion will never get a whiff of. You can still feel attacked by racism. That feeling then justifies your hatred for a bunch of people you could buy and sell maybe five or six times. This in turn justifies the betrayal of the country that gave you a lifestyle that literally 99.9% of the rest of the planet will never experience unless they enjoy reading fictional novels.
Terry J. Albury and Dr. Keping Xie are far better taken care of and far worse for Amerika than entire Bulletmore, Murdaland of living Hip-Hop dumpster fires. They are the well-trained, celebrated and pampered diversity that is supposed to be our "strength." It's amazing how frequently that these talented tenth people send us all a Dear Amerika letter that is laced with Ricin.
Tags: affirmative action, diversity, keping xie, terry j. albury