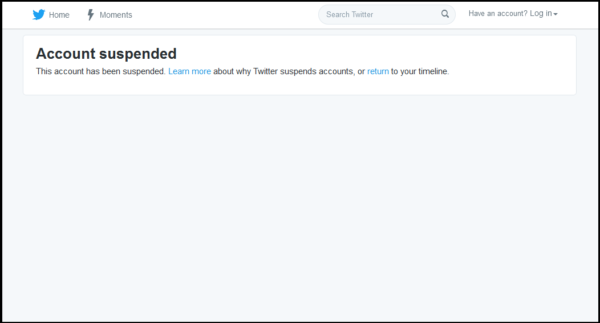 The crisis over social media is reaching epic proportions: these sites, which are the new public spaces of globally connected world, are technically owned by those who paid for the servers, code, electricity, bandwidth and staff to run them; however, they are needed for the free exchange of information by people worldwide.
As of today, Twitter has suspended the account of Nick Land, a paleolibertarian philosopher who writes on topics including Neoreaction and Anarcho-Capitalism or things very much like them. Many of his posts concern seasteading, economics, the downfall of liberal democracy and the rise of tribalism.
However, the glitch is that Land is not an extremist — in fact, he is the opposite, in that he approaches questions from an analytical viewpoint from a historical and economic perspective, instead of the kind of personal or ethnic focus that many have adopted. In this way, Twitter is shooting itself in the foot by removing sensible voices and allowing the emotional to crowd the discourse.
Perhaps this is a first step toward justifying further attacks on the non-Left by removing the intellectual forces that keep non-Leftist dialogue anchored, giving the more radical fringe power, so that it can then be targeted and banned. Either way, this is a great loss for all on Twitter who value thinking about the next stage of history instead of cheerleading for the recently past one.
Tags: anarcho-capitalism, banning, censorship, free speech, libertarianism, neoreaction, nick land, paleolibertarianism, twitter