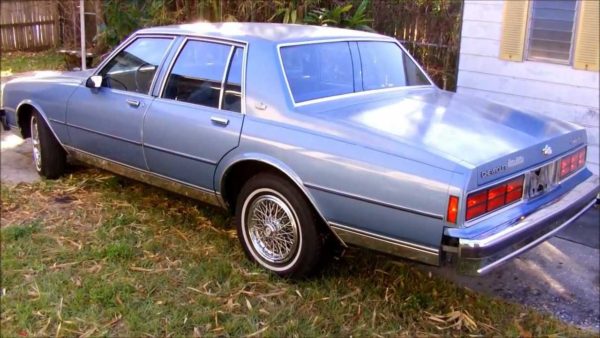 Politics is mass manipulation. It speaks the language of emotions and current events that polarize people. It never gets to the root causes of these events because to do so would implicate politics itself. Mass manipulation is a form of control. Control leads only to more control. This requires ignoring real problems and chasing after symbolic ones.
Almost all of us are accustomed to being manipulated in this way. The right way to become socially popular is to have emotional reactions that other people find similar to their own. The right way to become politically popular is to offer symbols instead of reality. Consumerism and democracy create a bubble around us, in which our own fascinations are more important than reality itself.
This is how we domesticate animals: block out the world, and reduce all questions to the carrot, or the stick.
As a result of this, very few are willing to look at the actual causes of their problems, and focus on the symbol instead, like a bull in a bull fight lunging for that red cape. Even the supposedly "superior" Aryan types do this. And so they are led around by the nose, and find that despite exerting all of their energy in fighting against symbols, they still lose. Again and again.
Consider how this symbolic reality fails with the term "terrorist." A terrorist is a member of another group waging guerrilla warfare, but doing it in your civilian territory. We recognize some as terrorists, but not others. For example, consider this set of wannabe terrorists:
Abdullah Alrifahe, 27, and Majid Alrifahe, 26, were arrested on May 11 outside a senior housing project in north Minneapolis.

The elder brother has been charged with a single weapons felony and is being held in the Hennepin County Jail on $200,000 bail.

…Police were called and allegedly found a loaded AK-47, a rifle, handgun, a grenade, ammunition, bomb-making materials and a drone inside the car.
These individuals obviously intended to stage terrorist attacks. We know this because they are from a foreign group, they were prepared for war in a civilian area, and their group competes with ours.
While it is never a bad thing to remove such individuals, they serve as pawns of a bigger division. The Left imports them to advance its agenda of breaking down all cultures, tribes and religions so that it can replace them with more mass control. But in turn, you can count on Useful Idiots from both sides to start doing what monkeys do, which is cheer for their team, and in doing so miss the point.
For example, look at this Useful Idiot acting out the Narrative:
A man who was yelling 'anti-Muslim' slurs at two young women on a light-rail train fatally slashed the throats of two men and injured a third person when they tried to intervene, police said.

…Police don't know if the suspect, described as a white man between the ages of 20 and 40, has mental health issues or whether was under the influence of drugs or alcohol at the time.
When people say they want a party that is neither Left nor Right, what they are reacting to is the fact that our public parties both Left and Right manipulate us with emotional symbols, and both try to hide the source of decay.
For example, Right-wing commentators on Fox News have been demonizing Muslims for some time. They do this because it motivates their audience, a giant herd of people bloated on boring jobs and abundant shopping, to act in a way that supports those commentators and the candidates they depend on to make the news that keeps them employed.
It is not politics, it is business.
At the same time, having a Right-wing Useful Idiot attack some passive Muslims allows the Left to motivate its audience by portraying Muslims as victims and the white majority as bad, therefore Leftism which opposes it must be seen as good.
Both sides serve to hide the actual truth, which is that diversity does not work. It makes enemies out of groups because they are competing for power. Every group wants power, if for no other reason to have its own symbols prevail.
Consider these famous terrorists:
Malvo was 17 when he and his accomplice, the 42-year-old John Allen Muhammad, began their crime spree, robbing and killing people across California, Arizona, Texas, Alabama, Louisiana, Maryland, DC and Virginia.

Police did not initially realize the killings, which often involved a single bullet from a distance, were connected.

But the shootings intensified over the course of three weeks in October 2002, and Malvo and Muhammad killed strangers in innocuous places like parking lots, gas stations, and outside schools.

The killings struck fear in Washington DC and surrounding areas in Virginia and Maryland.
The captive Right will immediately point to their Muslim leanings as a way to distract from the obvious truth, which is that they are African and resent (perceived) white dominion over America.
We also tend to use "Muslim" as a proxy for those of middle eastern or African races who seem less familiar with the Koran than a familiar litany of racial grievances against whites. Contrary to what the conservatives will tell you, this is not a religious war; it is a race war. The same was true of the Crusades, the Mongol invasions and the conflict with Mexico.
Just as the race riots in LA helped elect Bill Clinton, having Black snipers wandering around America spurred the fearful sheep into electing Barack Obama. Both candidates promised to end racial strife by pacifying minority groups.
These attacks also help the Fox News style idiots who get a chance for their own burst of cleansing hatred, sort of like they exercise thirty minutes a day. Maybe they spend another thirty minutes screaming at a television screen. Once that is done, they stop thinking about it and go back to jobs, hobbies and shopping. Bloated.
If there is a point to all of this, it is that democracy misleads us by symbols. The symbol is the Muslim fanatic hating us; the reality is that every other ethnic group wants to conquer us, and while we are focused on Muslims, a race war is eliminating us while we stumble forward in the stupor of democratic feeling.
Tags: barack obama, bill clinton, diversity, john allen muhammad, lee boyd malvo, racism