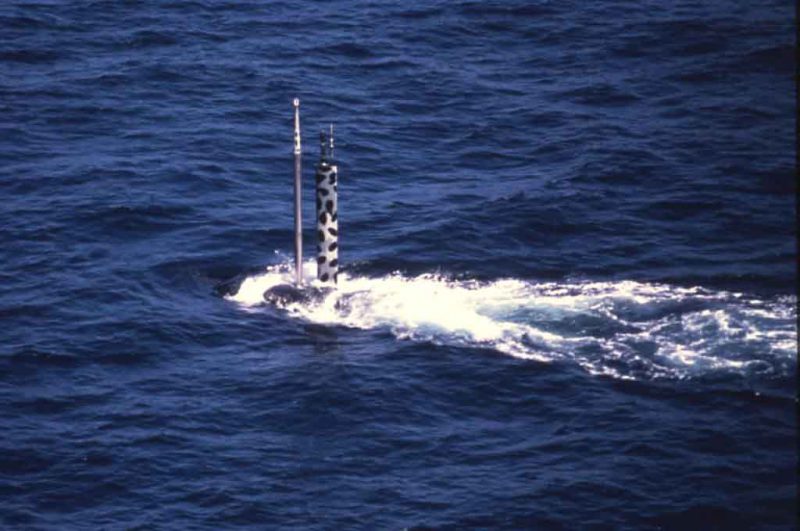 ~~~
Let us recap:
When a civilization achieves its primary goal, namely being self-sufficient, it stops striving because having attained its goal, it no longer has a goal.
Such is the nature of life. When you do a task well, you move it aside and, behold! there is another one right behind it. Fix the stove so you can find the problem in the gas line; replace a clogged pipe in the garden and watch the new stronger water pressure blow up a few corroded sprinkler heads.
As a society ages, it moves from a calling to a job. The calling consists of survival, and you get perhaps not immediate feedback, but at least concrete feedback. You are either cold, wet, and hungry surrounded by predators or warm, dry, and fed.
When a calling becomes a job, it moves from ends-over-means to means-over-ends. In a calling, you set up an objective and do it however you have to, based on the situation and what works. In a job, you stick to methods prescribed by those above you for the "optics" of working hard, obeying, and helping others.
With any job, we see the problem of success. If one person uses a certain method and succeeds, it becomes de facto obligatory for the rest of the group to emulate that. Therefore, you get an impassable groupthink, and that spurs on a contrarian, ironist, and novelty-based movement.
This group turns on the idea of success itself. They do not want to emulate what others have done, and they instead seek to declare reality unreal so that they can pursue what makes others around them feel good, which gives these anti-success people more social popularity and therefore power.
People of this nature aim to always be seen as the good guy in a social situation because they know it keeps others from attacking while building their own control over others. This makes them feel safe from attack, although since it is never certain this power is weak and like a dictator, they must constantly reinforce it.
The interesting thing here is that they no longer care about whether their ideas work in reality. The idea — the symbol, the feelings, the theory — replaces reality, since the symbol is being used to manipulate others by creating joyful feelings in them.
This mirrors how control-based civilizations work, namely that they exclude all methods which scare the group or debunk the dominant paradigm, and by choosing from among what is left, people unconsciously reinforce the system and therefore, feelings of safety, pacifism, and relevance.
In other words, people choose political opinions for the social benefit of having those opinions, and have become entirely disconnected from the effects of those opinions. This is a type of mandated narcissism which quickly influences all levels of the society and individual behavior.
Manipulation also forces you to scorn those you manipulate and see them as lesser even when saying to their faces how equal and good they are. The point is to benefit yourself by manipulating these marks and rubes, not to help them. They help you.
In this way, the late stage society becomes a pathological place where everyone lies to each other in the hopes of swaying enough others to have power. How do people enslave themselves? They adopt a system of manipulation, at which point no sanity will be tolerated.
Such a society breaks down into two mirror-image groups, the "do the stuff that always works" party and the "do anything but the stuff that always works" party. The latter has better symbols but no goal except not the other goal, so they have no consistency; forever rationalization, they seek reasons to justify what they want, and have no actual reasons for what they do.
Sure, some decent ones get caught up in it too, the true believers. They believe the message of pacifism, which is that if we remove the differences in situation, people can get along and actually like each other. It is a pleasant dream.
Saner people simply opt for fairness, but realize that it has nothing to do with redistribution wealth, status, and power. Instead it means accepting people as they are and rewarding the ones who do good so that the others know what they must do.
Roots conservatives such as your scribe here see things even more simply: reward only the good, and remove the bad each generation, so that the next season you have people who are inherently and inwardly better, instead of trying to force bad people to behave as if they are good.
Better than tolerance, this is acceptance. You recognize the good as what they are, and also recognize the bad as what they are, and you send the bad away because they are incompatible with what you want. You take them as what they are and do not pretend, which is more honorable than manipulation.
This process of decay has no masters; it occurs naturally in human groups because, unless guided by kings who push the group to new heights, every group falls back on dividing up the spoils and pursuing the individualistic as a moral good.
For this reason it proves hard to fight. You are not fighting against people, but their illusions. You defeat them only by revealing the emptiness of those illusions. Otherwise, you are just killing your own people for another pointless war over symbols.
Well, with that on to the way… where are we in Late Stage Democracy today?
It seems the Supreme Court has pushed back on abortion, the States are gaining power, and the federal government has doubled down on its Carter-style pursuit of ideologically-symbolic actions on environmentalism, diversity, poverty, and sexual liberation.
The bigger factor will probably be the global currency market. US dollars are in high demand when we drop interest rates because the dollar becomes like BitCoin, an easy way to acquire relatively untraceable cash in many countries for quick business deals.
As time goes on however it has become clear that the dollar is losing actual value because we have too many in circulation that are not backed by anything tangible. The markets realize that FAANG stocks are not worth nearly what the label says; there is distrust of the American economy because of our heavy debt public and private, our instability arising from diversity, and our complete political inconsistency.
In the meantime, all of the problems we have blown off for generations are coming home to roost. Climate change is nonsense, but the Ecocide is real. Water and food supplies are declining. Pollution is in everything. Affirmative action, unions, globalist treaties, a surplus of laws and regulations, and high taxes have killed quality of life.
This means that change is on the wind. The Left is fighting a rearguard action now, trying to make their retreat as devastating as possible while keeping their networks in place. However, they have lost the middle of the voting population, and as the Great Replacement becomes clear, they are going to lose many of the others.
When change comes it is first met with panic, then denial, then tantrums, and finally acceptance, after which point people start to see the potential bright side. We are somewhere in the first three steps as global democracy, worldwide Leftism, fiat currency, multicultural diversity, and international finance begin their graceful arc of descent, accelerating as they go until they reach ballistic conditions where steering is no longer possible and impact a certainty.
~~~
~~~
~~~