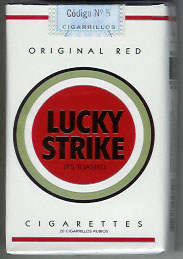 A friend kept replying to links I'd send him saying, "I wish I could see these."
Finally, I bit — I asked the obvious question that he was pretty much waiting for me to ask, so he could spring the trap.
Well, why not?
"Because I only watch the internet at work, and your site is filtered by our company's filter."
Those filters are designed to keep out porn, hatred, hacking and bad guys — how'd we get included?
I didn't know, so I wrote the company that provided the web filter at his work, WebSense. After a brief exchange of emails, we got sweet relief:
The site you submitted has been reviewed. We have made an update to the following URL(s) in our master database to address this issue:

https://www.amerika.org/ – Advocacy Groups

Categorization updates should be available in the next scheduled publication of the database. A new database is published every business day, five days a week, Pacific Standard Time. You should notice any updates referred to in this message within 72 hours.
So if you've been seeing this:

You won't anymore, I think. Unless they also filter advocacy groups. My guess it's your system administrator's prerogative and will be unfiltered in most cases. Thanks to Jeff for catching this one!