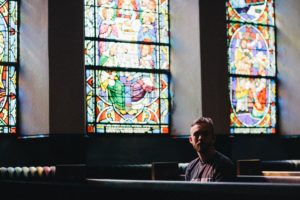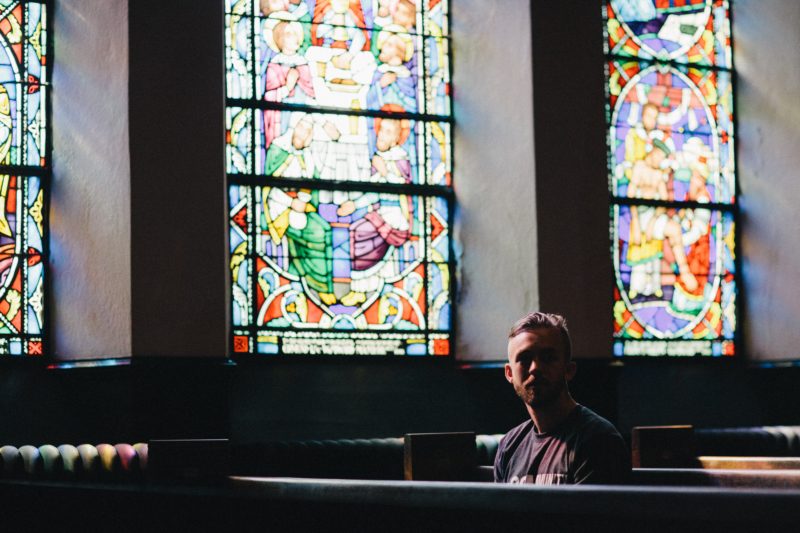 It's an often repeated and battled about question for young people, and those young of mind. "Is it possible to be good without God?" And its various iterations.
Here Judeo-Boomer Dennis Prager demonstrates his 115 IQ with an infographic worthy of a Jordan Peterson debate. By the way, if you intend to start a YouTube channel, I suggest you watch as much PragerU as you can. His audience is mostly boomers, the content is easy to parrot, and if you are young, female, and remotely good looking you'll get both the beta bucks and the boomertards who publicly claim they wish their daughters had role models like you, while watching for the YouTube alert to hope they can add something new to the yank bank.
And If you want to seem edgy forget Patreon and go MakerSupport (which is a good site, by the way, without sarcasm). For a conservative, MakerSupport it will make you seem too edgy for Patreon. If you want to be more mainstream, Patreon is safe as is pretty much everything else deplatforming the real right these days. Hell even Candace "I found Reagan on the road to Damascus" Owens got a public apology from Jack Dorsey for calling her "far-right".
Here is the answer from a non-militant nearly life-long atheist: Yes. Yes, you can be good without God; yes, even if God does not exist, murder is (still) wrong.
I was an atheist for 37ish years and I was, for the most part, a pretty good person. This is typically a Prager-tier question to atheists in a futile display of boomer-autism to convince young people who have rejected by stench if not logic and history the contemporary religious scene that passes for "Judeo-Christianity."
Most of my former fellow atheists were atheists because they didn't like Christianity. I don't blame them. I don't like it either. I grew up around Evangelicals who genuinely believed things (frequent but not universal among them) such as:
Scientists are lying about the age of the Earth, the Great Flood, the discovery of certain archaeological sites whose existence would conclusively prove not only the Bible but the Evangelical version. Some Evangelicals believe that dinosaurs were put there by the devil to confuse man.
Scientists lie about stuff all the time, I trained in Geophysics as an undergrad and once had a professor tell me to pretend a mountain didn't exist so my gravity data would match up with the model we were using. Think about that the next time Bill Nye talks about "climate change models".
Jews are God's chosen people and the reason they keep getting kicked out of — well, everywhere they've ever been — is because of anti-semitism. I've heard Evangelicucks say "Jews are God's barometer for evil. If someone like Hitler hates God's chosen people, he hates, God and therefore goodness." That's some Hagee-tier rationalization going on there guys. Even if you believe Jews are God's chosenites, does it follow that it's always the other guys fault you get kicked out? If a woman goes on 109 dates with 109 guys and no one calls her back, the common denominator is her.
Complex eschatology such as dispensationalism, millennialism, pre-millennial/post-millennial dispensationalism, the two witnesses being stuck down in Jerusalem, and "Biblical prophecy" coming to fulfillment in our lifetimes because Izrul, as John Hagee pronounces it.
Have some of Pastor Hagee at his absolute most Judeo-Boomer:
They really believe this stuff. He is not a fringe nut among American Christians.
In reality the primary cause of the rise of secularism among the west isn't any goofy belief though, or iron clad paradox seen on Reddit or a logical presentation of science YouTube Skeptic.™ It's the fact that the churches don't actually mean anything anymore. Churches are not a home for strength and men you respect. They are the home of the concessionist. They are the place you go for warm feelings of childhood.
In their desire to shield their children (and let's just be honest here, many of these Christian men, raised in the church and on the internet, are rather uncomfortable with physical sex as well) from "the world" they have constructed a sterile cultural bubble where Christians cannot survive.
When gay marriage was legalized in the US several years ago, one of my best friends, a devout memeer of his Baptist Church, and a layman who often helped out with things needing to be done, turned to me — the secular, single man, who enjoys amusing my married friends with disturbing stories of debauchery — turned to me and said, "I told pastor, that if he wanted to marry a gay couple in our church, I'd stand by him. I'd be proud to have a gay family member."
Christians today lead nothing, they follow Caesar. They follow, and have followed for a very long time, because they are afraid of "the world" which does not belong to God. In fact, many of my Christian friends like to blame Hollywood, or the MSM, or celebrities, or politicians, academia, really anything they can, for the problems facing the country and the west.
They'll blame everyone but the one group responsible: themselves.
In the 1970s Christian boomers retreated from the culture and left it to young Marxist culture-makers to bastardize and darken everything good about American and European culture. The fruits of those seeds were reaped in the 90s when The Ellen Show aired TV's first lesbian kiss, when women began appearing in combat roles in action films, when the zeitgeist turned to feminism as cool. I remember watching MTV play women artists back to back to back to back all weekend one time to prove to radio programmers you could make money off female artists.
As if women had never sung before. But in the 90s my generation witnessed as our classmates: historical illiteracy and professional oppression were the parents of a little mulatto baby named Social "historical oppression" Justice. She has an even more temperamental brother coming of age called "Corporate Social Responsibility" watch out for that ingrate. He's what happens when HR gets a Six-Sigma black belt.
Back to the question of goodness. We today debate goodness and morality not as if they were subjective. But as if they were a figment of the imagination of Descartes' demon. Pascal's Wager once made sense because the worldview of the people to whom he was speaking knew the difference between love and happiness. Today, we seem to have two categories of words related to morality: words that make GoodFeels and words that make BadFeels.
Ask an atheist if it's possible to be "Good without God" and you'll usually get snark, or if the atheist is out of college, an eye-roll and an "of course it is: is am good."
But rather than ask the basic question "Good without God" why not ask a question that rebukes Descartes' demonic scenario which can only be answered by the very Enlightened cogito ergo sum (I think therefore I am). And do not apply Pascal's Wager to people who would rather take ten dollars today than twenty tomorrow. Just watch this regular blonde woman say she would change her opinion on weather preference for $55 US!
Religion today is fungible. It means little because it is a social club one joins to get ahead in life or to have people like yourself with whom to associate. It has no moral foundation.
But it once did.
So rather than address the tired question, "Can you be good without God," ask, "Is it possible to know if another person is good without a socially agreed upon set of values?"
In more elegant terms: If one claims, "Man can be good without God" simply reply, "But how would you know if he is good without the reality of asking such a question in the shadow of more than a thousand years of European Civilization?"
Tags: Christendom, Culture, evangelicals, god, morality, religion