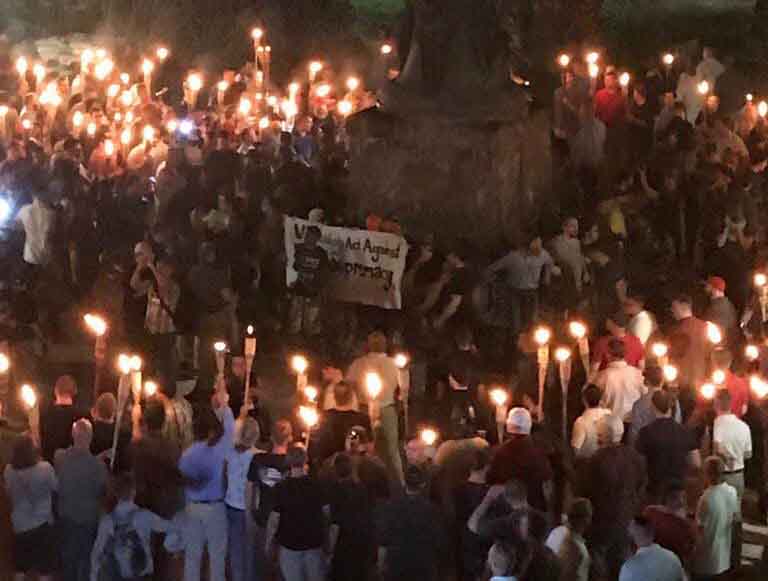 We live in a pivotal time in the West: the old Regime has failed to deliver anything but failure, and people are looking for a responsible future path led by people who understand actual issues instead of ideological ones.
In this way, we exist in parallel to the years after the fall of the Soviet Union. The ideology of that empire no longer could sustain its people, and mismanagement made them unwilling to follow ideology. They wanted hard, practical answers.
The West faces a different question because we are still prosperous but we sense that the brink has been reached. Any further expansion down the Obama, Merkel, or Sarkozy path suggests to us that we will obliterate ourselves. Even more, we sense that these policies were making us a bit insane as a culture.
When we look to the root shared by all of our bad policies, we see that they all share an obsessive drive toward "equality," that term never really defined which means greater degrees of taking from the thriving to give to the failing. People have lost faith in equality and its political system, democracy, as a result.
This gave rise to the Alt Right, which combined an awareness of human differences with a strong desire for traditionalism and social order. The Alt Right seeks to restore Western Civilization, something it recognizes as rooted in Western European people and no others.
In this way, the Alt Right escaped the problems of white nationalism and Republican politics and zoomed ahead. The Alt Right does not strive to fix a broken system, but to recognize that the system is broken and replace it with a non-system, namely having culture take the place of government and kings replace democratic leaders.
These elements come to it from its New Right influences, which wrote of a "cultural wave" in which people rejected modern life entirely but especially democracy and equality, and the Traditionalism of Julius Evola, which called for a restored and future-oriented civilization based in a search for inner goodness, order, and hierarchy.
The Alt Right proves different from every other political agenda out there because it does not apply band-aids. It sees modernity as a wrong turn made on our path that led to decline, and so the solution is to back up and go to the fork in the road and choose another path.
We are thinking beyond the current system. This distinguishes us from the armchair conservatives who want to defend democracy, the Constitution, and rugged individualism. Those things have failed, which we know because they led us to our present time.
We do not want a system at all. We recognize that formalized systems are easily gamed, and that most people are susceptible to bribes, including social welfare. We realize that people voting in groups fall into groupthink, or a cult-like herd behavior. We are not interested in writing more rules to fix the old rules which "fixed" earlier ones.
Our approach recognizes that civilization existed before government, and even before law and advanced economics. Civilization consists of people working together according to a shared heritage, principles, and sense of purpose. For us in the West, our purpose is excellence (arete) and pursuing the divine in all things.
This does not mean that we are religious fundamentalists, just as we are not fascists, Nazis, or even modern conservatives. We are realists. We recognize that throughout history, one approach has consistently worked for our people. Anything else represents degeneration and our downfall, so we reject it.
The modern time consists of government playing both security guard and janitor to an economic system which runs out of control thanks to the hive-mind nature of masses of humans. This system corrupts itself, and it makes people go crazy by telling them that meaning is found in the indulgence of individualistic desires.
In our knowledge, meaning arises from a connection to the world around us, not just other people but nature, the cosmos, the transcendental, and possibly even the divine. One does not need to believe in the supernatural, only the real. We also know that humans rage against this order and if not suppressed, form masses to destroy it.
Our vision requires informal institutions like hierarchy, caste, aristocracy, principles, values, and culture, which is a term that has been abused. Culture emerges from a national group and consists of its customs and beliefs as well as a way of living — called a folkway — which brings out the best in its people.
We are not thinking of the time until the next paycheck. We are not even thinking of the next election cycle. We intend to create a civilization which will last for eternity and always improve itself. This happens through many tiny changes over long periods of time, like evolution itself.
In doing so, we embrace quality over quantity. Our fundamental method involves aspiring to quality, which requires us to recognize the timeless way of living that has always worked for us and always will. We do not need mass culture, or a new quantity like a novel new system or set of rules. We know what works; we now must improve ourselves.
Our insight tells us that while our society is wealthy and powerful, it has lost its core and sense of purpose, therefore we are all dying inside. Our art and thinking are mediocre, and we live in circumstances of sheer insanity that waste our one non-renewable resource, which is our time.
Plato wrote long ago that the notion of democracy, based in equality, makes people gradually go insane. Drunk on personal power, they become obsessed with death, unable to imagine anything beyond themselves. Thus isolated in cycles of their own thoughts, they lose the ability to form connections with others and things worth living for.
Aldous Huxley wrote something similar when he observed that our worst possible future involved a society of individualism. In this society, desires are stronger than duties, and so people become atomized and alienated, but will not admit it because of their pride in their independence and ability to exercise their urges.
Many have pointed out that the West shows obvious signs of decline. We realize these have been ongoing for centuries. Our people were destroyed by the choice that we made. Instead of opting for civilization, we elected to have anarchy with government as a babysitter and janitor, propelled by commerce.
This allows government to live off commerce, and encourage a type of false commerce based on activity instead of actual productivity that increases tax revenue but ultimately bleeds the economy dry. We are cruising on the inertia of past centuries, but our present output lags far behind.
For those of us who grew up in Generation X and later, that condition meant that we grew up in a society knowing that it had already failed and those older than us were just trying to cash in and get out. While they mentally lived in the past, we saw the future, and it was one of Rome-style civilization collapse.
In this society, "normal" behavior is insane but because it is what most people do, the herd surges ahead in going through the motions. If anyone tries to act differently, the group applies social pressure to bring that person back into joining them in their insanity, because if anyone escapes, everyone else will feel doubt.
Like the Soviet Union, we exist in a condition where the normal is terrible but because it is all that we know, we attempt to find the best options within it. This mental state is made more unstable by the "winner's paradox," or the fact that the rest of our species is so incompetent that what we have seems wonderful in comparison.
However, as the wise elders tell us, the question of tomorrow proves more important than what we have today. That which is not self-renewing can be counted upon only for the past, not the stability of the present. The signs of our decline are so numerous that we have forgotten them and put them out of our minds.
The average person is no longer a regular Joe who is mostly geared toward doing the right thing. Democracy has made people crazed with a desire for personal power, since in a time where we fight for power with votes, only what the individual wants matters. People have become pathologically selfish.
Add to that our nothing-culture, ugly utilitarian architecture, graffiti-smeared cities, crass consumerism, runaway population numbers, unchecked pollution, slave-like McJobs, insincere and unfaithful marriage partners, constant infighting for power through elections, and most products being of such low quality that you have to insure them to have a normal lifespan, and you can see why people are turning to the khaki-suited Alt Right.
This is not "a" problem in our society; it is a systemic breakdown manifested in many different problem areas. What is worse is that most people are oblivious to it because in this competitive environment, to complain about anything suggests having failed, and we are if nothing else very judgmental in our last days of Rome 2.0.
People are slowly realizing that this entire society is a scam. A friend of mine has a Guatemalan maid who makes more than he does. She gets a thousand dollars a week, in cash, to clean five homes, on which she pays no taxes. She receives social benefits on top of that, including welfare. She drives an Escalade and he drives a Honda.
They realize this slowly because few of them have been in positions of power. A manager that I know points out that the biggest cost to consumers is flaky labor. In her role, she sees high turnover caused by employees failing to do assigned tasks, behaving erratically, or simply failing to show up. Those costs get passed right on to the consumer, and affirmative action nearly doubles them because she essentially must hire diversity candidates.
Another friend works in an insurance office. He points out that most Americans have no idea that they pay an "illegal alien tax" each time they pay for car insurance. Illegals tend to avoid getting insurance but get into a lot of accidents. Your insurance company makes up the difference, and charges you twice as much as a result.
Still another friend is a realtor. He likes selling houses that were made before the 1980s because the standard of labor was much higher. Electric outlets should be level; doors should hang at even distance from all sides of the frame; windows should seal. Those things are lost with our reliance on third world labor.
Across our society, every function has become inverted so that the victim groups (poor, women, minorities, homosexuals) are placed on top and the functional core of civilization (moral, successful, self-directed) are penalized in order to pay for this inversion. Not surprisingly, results are worse.
The Soviet Union did the same thing. Although it was also a big fan of diversity, at least until it became obviously dysfunctional, the Soviet State prioritized those who were ideologically correct above those who were not, in an analogue to our affirmative action and anti-discrimination law. This promoted incompetents and ended badly.
Revolutionary France also engaged in similar behavior. When the rabble took over, they ousted anyone who worked with the previous social order, which caused rank incompetents to rise and fools to become wealthy by selling trivial entertainment products to the hordes. In our society, athletes and pop stars are billionaires. This is broken too.
All of these factors combine, like brushstrokes on canvas, to make a picture of a civilization in free-fall. No one believes that future generations will have it better; most of us believe that they will face great tragedies and political instability instead. We know that the old age of Leftist rule is coming to an end.
The Alt Right surges forward when it presents an image that people can relate to: nicely dressed, thoughtful, articulate, insightful, and dedicated young men and women who can lead us out of this time. They need to have a plan for a society that is not just saner in the long term, but successful for individuals in the short term. People love America because it offers the ability to thrive if you do a reasonably good job, where in most of the world, success hinges entirely on bribes, connections, and cheating on state exams in order to receive sinecures.
We know that this place despite all its wealth has lost internal structure and is collapsing in endless squabbling. The others are still slumbering, lost in the dream of social mobility and democratic self-importance. As that dream fades, they are ready for new leaders, but only those who both look and act the part.
Tags: alt-right, khaki, polo shirts, rome