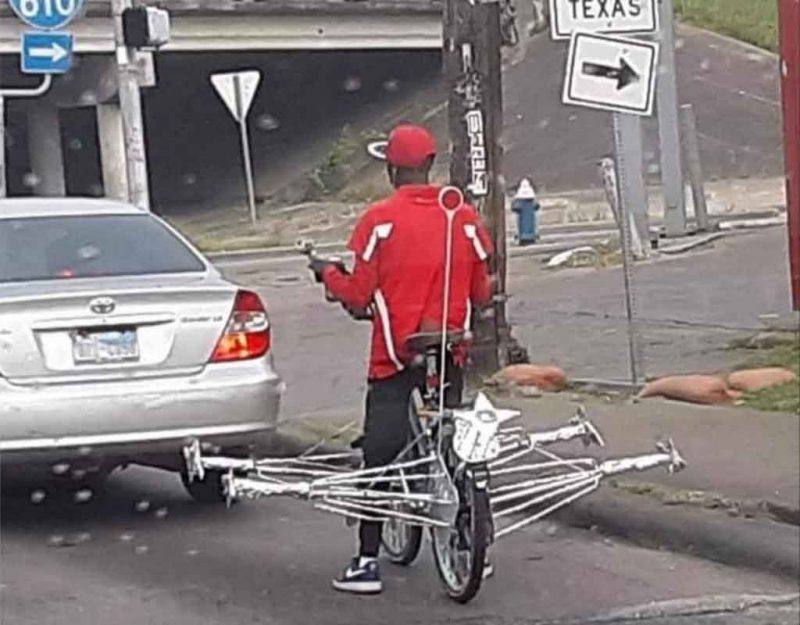 You don't have rights as a general rule. Certain social systems, when they find it utilitarian to their own interests, will lend you a certain number of privileges that are deliberately misnomered rights. You have rights when you are willing and able to personally defend them with lethal force.
Otherwise you have a list of temporary privileges when you outsource their defense to some government with some constitution. When someone else has what Karl Marx referred to as the coercive monopoly; they also can put your nuts in the lockbox anytime they find that your privileges somehow inconvenience them.
The latest excuse for such a surjection athwart your "rights" has been provided by the remarkably useful microorganism known as #WuhanWipeout. New Jersey's dominus, deus, et governor explains how !SCIENCE! is a great way to deprive you of rights below.
In an interview with Tucker Carlson on Wednesday, New Jersey Governor Phil Murphy unintentionally defined this critical moment in America's history. "We weren't thinking of the Bill of Rights when we did this," he explained about his draconian decrees, including a ban on religious gatherings, to fight coronavirus….

Seriously? !SCIENCE! has large chunks of New York City under The Atlantic already because of Global Warming. Manhattan has been a grimy fish habitat for at least five years. The scientific models prove it! And I don't want to hear anything from all of you lowbrow denialists who say otherwise.
And yes, all models are wrong to a certain extent. You may know how to do math, but you don't always know how to make the correct ground rules and assumptions before you start. A scientist or mathematician is making a best logical guess, if you assume a conscientious effort to eschew various and assorted classes of bias. If science and math had anything still to do with an unfettered pursuit of a certain, limited class of philosophical truth, then those jobs would really prove difficult and require a smarter sort to do well. We sure are lucky that's no longer the case.
So how could Amerika's sacred Bill of Rights be overruled by a panel of experts who couldn't find their own rear ends with a GPS and a Maglite? That Bill of Rights isn't particularly sacred. It, like any constitution, is a political dope-deal. People teach US History as if Moses brought the US Constitution from Philadelphia, PA to the desperate, clamoring masses as a gift of political salvation. In reality, the people wanted the original craft of our consitituion about as much as Jews originally wanted Mosiac Law. The Constitution nearly ended up getting smashed like the first two stone tablets.
In reality, George Mason was a smart enough nationalist not to sign the damn thing. When he left Philadelphia, he refused to ratify the draft US Constitution, claiming that it would lead to utter tyranny. He was as persuasive as he was perspicacious. In it's orginal form, it wasn't going to be ratified any century soon. The dictatorial Supreme Court and the dead-dick dog US Senate we currently suffer from today; with no little, blue pill in sight, had already been predicted.
George Mason, like Thomas Jefferson and many other Early American intellectuals harkened back to the Pre-Enlightenment Renaissance. He believed in being good at many things, but not constraining himself by becoming an expert at one. As a polymath, he distrusted the abilities and instincts of any person who overly specialized. He saw them as defective human beings who would lack the overall experience to really nail the hard decision. He therefore demanded that their power over his existence be limited and is seen by US Political Historians as one of the key driving forces behind The Bill of Rights.
So to placate the increasingly large cohort who were coming around to George Mason's point of view on the dangers of the emerging Post-Revolution Government in Amerika, the proponents of the Philadelphia Constitution put forward The Bill of Rights as a dope-deal. It was a give-away to anesthetize people from sharing George Mason's concerns. Now all who signed that deal are entirely too dead to even get high off their own supply. This is how a room full of experts and lawyers can make a duly-elected State Governor conveniently forget The Bill of Rights even exists anywhere outside The National Archives.
!SCIENCE! now exists as the cucked hand-maiden of tyranny. People want to work as scientists because it beats the hell out of serving as a Wichita lineman. Government wants to control what smart, aspiring members of The Outer Party tell the rest of the nation. Government can use guns, but this also requires well-fueled Pinochet Helicopters and the will to fly them. It's easier to use the butter. The people who do what those who control that butter want and say what they want to hear, will get their bread buttered. Those who go George Mason on The Cathedral will not get any bread in the next Government Fiscal Year.
These good, little scientists then produce "original" thought that somehow, mysteriously fulfills exactly what the government wanted to buy. It's economics here; not rocket-science. People don't follow their job descriptions. They do what gets them paid and gets them laid instead. Incentives rule the day. Those who control the incentives have a different version of Marx's old coercive monopoly.
To quote Bob Dylan, "You don't wanna be a bum, you'd better chew gum."
Those who produce the !SCIENCE! Governor Murphy wants to read about get The Big League Chew next budget year. Murphy then completes the circle of jerks by citing the science he financially rigged in the first place to do exactly what he intended to do to begin with. And if all of Gawd's chillins know what's good for them, they'd better be sayin' "Ay-Men!"
Otherwise, the pump don't work cuz' the vandals stole the handle.
This is how Democracy undergoes devolution into credentialed tyranny. It isn't by accident that Joseph Stalin described his Five-Year Plans as the result of Scientific Socialism. This is exactly how Dr. Brix and Dr. Fauci are advising us to handle #WuhanWipeout today. Too bad today's George Mason has already been banned from Twitter and Facebook. There is only one expert who should be consulted on what to do with those who use !SCIENCE! to deprive us all of our individual freedoms, be they rights or merely well-enjoyed privileges. He opines below.