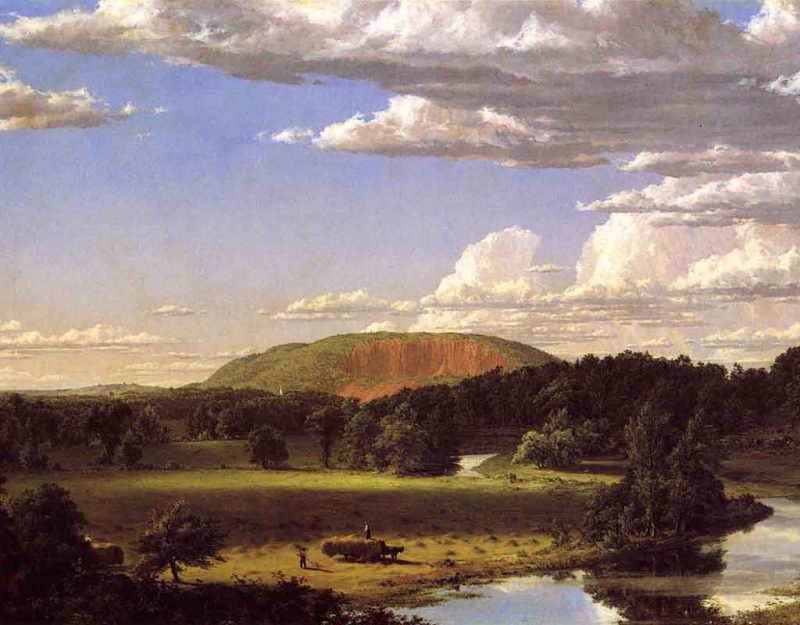 Which of us were aware that The United States had a team in The Soccer Woman's World Cup? Has anyone even mentioned this phenomenon? People might be aware of this. The media circus of Clown World has certainly made it a priority. Some of this publicity is earned, some of it is entertainment and sports in service of The Narrative. Which contributes to what is being debated. This is because the team is hatefully bratty, increasingly disliked, and barely still alive in a tournament they were picked to dominate.
We have to be better in every phase of the game…..and we have to be better in just respecting the game for Christ's sake. This game deserves more than we've given it. It's a beautiful game and we've almost bastardized the hell out of it. And I hate to say that, but that's the truth.
To the extent that past performance projects to future endeavors, there is a lot of evidence that suggests the US Women's National Team should perform well. They have done to Women's Soccer what The New Zealand All Blacks have done to Men's Rugby. They are defending back-to-back championships and they own the belt until someone takes it out of their hands. Considering that world cups take place once every four years, The Amerikans are blessed by the fact that a lot of that Murderer's Row is still lacing up the cleats.
Then there are the technical soccer reasons being cited for their unimpressive performance in the Pool Stage of this year's World Cup. Their Coach, Vlatko Andonovski, is an idiot who doesn't load up a line-up properly. He isn't knocking it out of the park in bench management either. Subbing in Pro Soccer works like baseball or rugby. The player taken out goes to the showers. A coach makes two bad mistakes with one bad substitution.
The USWNT defense is accused of being disconnected. This means that when you juke one of them, the help isn't arriving in a timely fashion. Selfish teams are like that. Palatable defense in soccer is the result of anonymous grind and loyalty to your buddy. These are seemingly missing from Amerikan character. These absences were how Portugal had a prime shot at sending them packing with a shot on goal just seconds before the game ended. The shot would have eliminated the USWNT had it not clanged off a goalpost.
In and of itself, a disappointing performance against motivated competition won't make Americans hate one of their teams. We've sent sub-par baseball, basketball, swimming and track-and-field teams to big events before. They are generally buried with the other turds in the cat box and swiftly forgotten. Americans will generally turn off their disappointments and go watch The Braves or The Chiefs instead. You have to invest personally to make sport matter. Athletes that are merely bad, but otherwise decently well-behaved, won't generate many memories at all amongst the easily distracted crowds.
It takes a Colin Kaepernick level of effort to get the people to buy your gear just to destroy it out of spite. The USWNT has undertaken that task. One can imagine Megan Rapinoe watching the latest Kaepernick chimp-out and saying "hold my dye kit."
The embarrassment began with their prime-time debut. The prepared for a match against the lightly-regarded team from Vietnam. The teams lined up to sing their respective nations' national anthems. Only The Vietnamese could be bothered to sing. The Amerikans all looked bored or resentful. The anthem thing was totally Boomer. The team was obviously here to be admired and extract advertising and NIL money. Representing the country was afterthought. Amerika owed them; they owed nothing to America.
Brandi Chastain became accidentally profound during her rant against the thoroughly obnoxious suburban brats representing Amerika. "This game deserves more than we've given it," she said. That sentence right there, rose to the same level of coincidental brilliance as Mike Golic's description of playing Defensive Line in The NFL. "You'll get anything you tolerate." He astutely pointed out.
Ball don't lie, and this USWNT is like a mirror. They are like an awful lot of the people we see around us and sometimes have the severe misfortune of having to see every day at work. Everything deserves more than these people give it. Everything they do is for the purpose of what they can extract. Nobody on this current USWNT will ever plant a tree so that their grandkids can sit in the shade. It's just not in whatever is left of their souls. Now they could disappoint us all and actually win the darn thing.
Maybe someone else will be dumb enough to pull Lindsey Horan's hair again and motivate her to score another key rage goal. This group sure doesn't look particularly motivated to do what it takes to be winners for any higher purpose. These people like to sanctimoniously brag about what examples they are to young girls back home. Be like them. Your daughter can dare to be selfish!
People are seeing too much of themselves in this USWNT. They are recoiling from that mirror the way a vampire does from garlic. Maybe watching them suffer a good, thumping, 4-0 demolition job from Sweden in their first knock-out game will at least serve as a warning. Pride, selfishness, and disdain for others are not good things to take along with you on life's journey. US Women's Soccer brought a parlous overabundance of all of the above to this year's World Cup. This does not serve either them or the nation they represent regardless of the final outcome of their games.
Tags: athletics, narcissism, soccer, sports