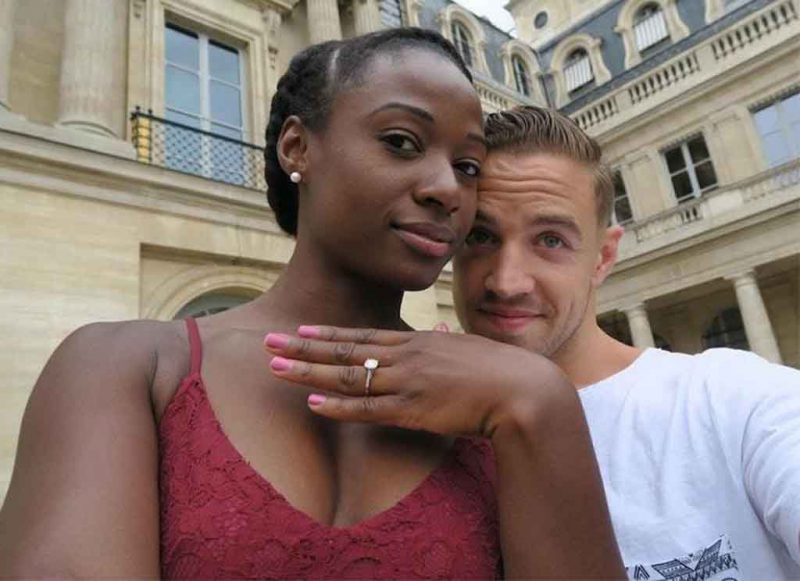 Waking up jolts the system. When you wake up to find that your civilization has gone insane, you discover that you have no idea how to stop the process and that everything that you think you know is in fact lies. You also see how most people actively oppose you, and are busy repeating lies in order to stop the rising recognition that the emperor has no clothes after all.
Citizens in modern societies — whether liberal democracy, communism, or even fascism — live in little thought bubbles. These consist of what humans around them think and the rules that they must follow. These thought bubbles exist because certain acts, including certain thoughts are prohibited, which brainwashes people with what is left, which just happen to be those most convenient for the herd of people who benefit from a state of decay.
At some point in your awakening process, you realize that not only are things bad now, but that they have been bad for a long time, and that the end goal is the erasure of European-ness. We all come from a Nordic-Germanic root, whether ancient cave-dwellers in Finland or Yamnaya people ranging across the steppes, and our enemies want that genetic profile destroyed.
This induces panic in most people. You, who grew up thinking that the life around you was normal, are in fact living in a collapsing civilization that intends to genocide you. Get yourself a cup of coffee and a cigarette before proceeding further, since what comes after these thoughts is even more of a doozy.
You are going to have to rebuild civilization. You will need to join with others, take over the ruin that is here now, and then head in a new direction while discarding the old. This means that you will need to de-program your mind about basically everything, because you have been brainwashed in the modern method.
Most people at this point start seeing the task as how it is framed by society. The people around you see you as "white," so you identify with whites. Since you do not have a national culture, like being German, you have to settle for "white." Then you find people who seem like they see what you do, and they start telling you things.
They tell you, first of all, to be pro-white and to associate with other whites. They tell you that non-whites are the enemy, and that The Eternal Jew™ and his cohort The Elites™ are behind all of your problems. Then they tell you to make lots of white babies as quickly as possible.
A typical rant begins like this: "We're going to have to resist the Jew, and we'll never win any elections, so you have to move to the country, get yourself a young white wife, and start knocking out babies fast while collecting guns and ammo so that you are ready for the final race war!"
This sounds extreme but like it might be a solution when in fact it is a path to the same devastation that has cursed conservatism for the past century. You will get that house, have a bunch of kids, and work hard at your job while doing voluntary things to make your kids and wife have a good life.
At that point, you are bought into the system. You cannot say anything too far out of line, so you start settling for a middle ground. After all, you need that paycheck! The kids need stuff and medical care and you need to pay taxes and all of these details of modern life just conspire to keep you busy all of the time.
Now we need to look at your kids. You got yourself a young wife, but how did you do?
The biggest threat we face as European-descended people is genericization. Instead of being outbred into other races, we will breed among ourselves and create generic whites, and these will lose all of the unique traits of different European groups. Even more, the incompatibilities between them — some created by admixture with other races in some groups — will produce unhealthy, weak people.
When you go to look for a wife, obey the golden rule: find someone like you, with similar inclinations and attitudes. Do not worry if she does not like the same music, or enjoy the same activities, or even attend the same bars and clubs. You want someone who thinks like you, looks like you, and comes from a similar background.
Similar background means that she must be of roughly the same ethnicity (Scots, Dutch, German) that you are, of the same social class that you are, and have similar abilities. She has to be about as smart as you are. Maybe she will lag behind by five IQ points as women reputedly do to men in general, but approximately the same intelligence.
If you do this, you will have a happy marriage and healthy children. Nature will not have to roll the dice. We are seeing an outbreak of general ill-health in America among white people as multiple ethnic groups are mixed, forcing nature to choose between different traits of the parents, which produces overall genetic profiles which are unbalanced. Sound scientific? Science has no words yet for what this means, but genetic profiles consist of different traits that hold each other in check, more like a net than a linear quality. When this is disrupted, chaos results, and many mutations turn out badly.
In other words, there is no such thing as "whiteness." White people are highly varied, both between ethnic groups and within groups. A Scot marrying a Scot provides the most consistency; a Scot marrying a German is within the same family; a Scot marrying an Irish, Slavic, or Italian person is rolling the dice. Their children also cease to be Scots.
Even more, there are class differences. Upper half of middle class people look different and think differently from other groups. They have narrower faces, slender bodies, and higher IQs. When they "marry down," or choose someone of lower class by genetic profile, the children end up losing the genetic potential of the parents.
Looking further, we see that European cultures differ a great deal. Some societies are more "cash and carry" that others which have more heroic or non-materialistic aspirations. Many English men found out that Russian or Polish wives had different attitudes toward fidelity and money, and this caused broken marriages and miserable children who never lived up to the potential of their fathers.
You can find a good wife by doing wholesome things. Maybe it's church, although those seem to be in decline and mostly attracting crazy people at this point. Find her at the bookstore, coffee shop, continuing education, volunteer activities, cultural activities, stationery stores, plant nurseries, museums, or public parks. Find someone who is doing something healthy and intelligent, and who matches your own abilities in this regard.
If you like being what you are, you will want more of those. The political construct of "whiteness" obliterates your ability to see clearly what that means. We are not all equal, whether among races or within them. History is written in your genes, and you want someone following that path into the future to be your partner and parent to your children.
Tags: dating, marriage, reproduction, white, whiteness