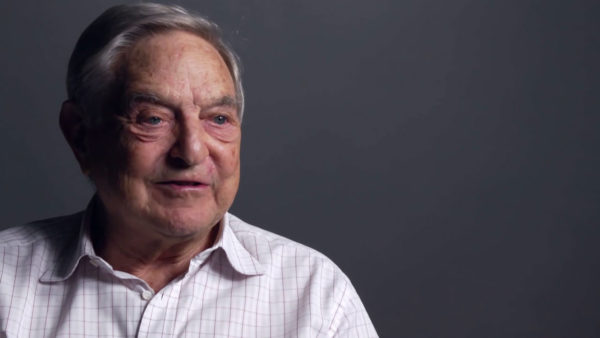 When a smart person thinks of a really new and cutting-edge idea that person can be described as brilliant or deranged. The person is brilliant if a lot of people can actually understand and genuinely like the idea. If either or both forks of the and conditional above go unmet, the smart person gets tagged as eccentric if the mob is in a good mood. So naturally, the smart person will do some lobbying on behalf of the new and cutting-edge idea.
One way to lawyer on behalf of the brilliant idea in a manner that seems detached and scholarly is the case study. The case study is designed to look fact-based, impartial, erudite and a whole bunch of other things it isn't. A clear and well-written case study is typically a masterpiece of card-stacking propaganda. It should be long enough so that nobody is willing to out-lawyer you and blunt enough so that average readers get the point like a 2×4 squarely across their balding pates.
The truly smart person we'll discuss today is none other than Good Old Moldbug. The new idea, formalism, is almost a decade old. Thanks to recent events, it's worth dusting off and oiling like a loyal, old shotgun. And we'll even cut him some slack on the case study. He could write the heck out of one, and you won't be any younger chronologically by the time you get done reading it. Plus, he doesn't need to write one. Pointing to George Soros and his Orwellian Open Society makes the case in favor of formalism for him.
I won't point to George. It's impolite and George is evil. If I pointed to him, he'd find out who I was. It would then probably suck to be me. So I'll just remind folks of what Moldbugian Formalism was exactly and then demonstrate why George Soros makes it a commendable idea.
Formalism is a way of unifying power, authority and responsibility. Owners are in charge of their property, enjoy all the gains and losses thereunto accruing and every Tom, Dick and Harriet knows exactly who the boss is. Think of it as a giant industrial-standard burn-barrel in which to fry all the subversive political bull feces that currently lends pungency to our political and social order. It would shine a giant light on to all the K Street, Wall Street and any other cabal of wire pullers controlling the puppets holding office in your typical corrupted Democracy.
To a formalist, the way to fix the US is to dispense with the ancient mystical horseradish, the corporate prayers and war chants, figure out who owns this monstrosity, and let them decide what in the heck they are going to do with it. I don't think it's too crazy to say that all options – including restructuring and liquidation – should be on the table. Whether we're talking about the US, Baltimore, or your wallet, a formalist is only happy when ownership and control are one and the same. To reformalize, therefore, we need to figure out who has actual power in the US, and assign shares in such a way as to reproduce this distribution as closely as possible.
Thus sayeth Moldbug. Anyone worth a monkey's buttwipe gets a few stock certificates with which to wipe his hind parts if he so chooses to endeavor. Do that, the theory goes, and you get an Open Society. George Soros should throw a party and spring for all the Singapore Slings. But he wouldn't, because he is a corrupt offspring of Belial who would fare about as well in the sunlight as any other typical Nosferatu. He recently pinged the progressosphere with a whinge-a-thon worthy of Grima Wormtongue the day Gandalf and Aragorn paid Rohan a visit. He gets straight into the lying below.
I distinguished between two kinds of political regimes: those in which people elected their leaders, who were then supposed to look after the interests of the electorate, and others where the rulers sought to manipulate their subjects to serve the rulers' interests. Under Popper's influence, I called the first kind of society open, the second, closed.
So far, so good. You could just openly designate Occupy Wall Street and BLM as your corporate holdings and Warren Buffett could just openly oppose The Keystone Pipeline in order to boost his railroad monopoly. And while we are at it, Twitter could just openly ban all points of view that give Jack Dorsey ideological heartburn. Stalin and Beria would be fine; poor, old Trotsky would still get it with a meat axe. But that would be too simple and honest for a guy who made his killing arbitraging the Thai Bhat.
I find the current moment in history very painful. Open societies are in crisis, and various forms of closed societies – from fascist dictatorships to mafia states – are on the rise. How could this happen? …. Quite simply, many people felt that the elites had stolen their democracy.
Well yes, George. Elites had stolen their Democracy. Turned loose mobs on it in Ferguson, Baltimore, Chicago,…But that didn't just happen at random. It had to be directed by very powerful people from behind more than a few veils of secrecy. It was a job for either the Evil League of Evil or The Tides Foundation. Essentially, elites arbitraged these democracies the way you used to turn on currencies.
They arbitraged them via information monopolies known as Dark Organizations. Dark Organizations, whether they are the KKK at the height of its powers, the MSM before Wikileaks, or just a dishonest cabal of real estate and banking swindlers all make their money and instill terror in others through information asymmetry. They all flourish in closed societies. Like the current university campus for example.
In an open society, every bum on the Soros plush would be known. BLM would bear the Soros corporate logo. Exxon would have its banner flying proudly over anti-frakking environmentalist propaganda. The game powerful corporatists like Soros play in such an oleaginous fashion would crash and burn. Dark Organizations would have a hard time existing under formalism the way The Mafia, The Hells Angels and The KKK all have trouble doing business in a legal code with RICO statutes.
In a society violently pried open via the imposition of formalism throughout its legal and social institutions, Soros would be defanged. In the absence of an information asymmetry, the man is useless and unable to produce anything. He is thus the perfect case study for why methods of instituting greater formalism in modern Amerika should be seriously studied and pursued.
Tags: closed societies, formalism, george soros, mencius moldbug, neoreaction, open societies